It's been a great year for us at interiordesigners.net. We look back at some of the inspirational projects resulting from our match-making, and look forward to what's looking like a very exciting 2018!
For us there's nothing more satisfying than seeing the results of introducing a client to their perfect interior designer. Little beats enabling a home, office or restaurant owner to create the space they have dreamt about but didn't know how to realise, and in 2017 we were able to successfully match a greater numbers of clients and designers than ever before.
The results – creative and considered interiors – were covered extensively in the media, who picked up on the wide-ranging and accomplished projects. Unsurprisingly, our designers gained several awards along the way.
Indulge us as we take a moment to reflect on what we have achieved this year, and highlight some of our favourite projects. They may inspire you to contact us and plan a new interior of your own.



Three of our favourite projects from 2017
West London new build

We were commissioned by a busy family to find an interior designer initially to help with the ground floor space planning of their new build home in West London. After matching them with Susan Venn the project expanded to encompass the whole house. The brief required that the spaces worked practically as well as aesthetically. Early stage spacial planning of large open plan area ensured the location of the kitchen, dining and living zone had cohesion while still remaining defined cosy areas. Careful planning, use of materials and partition walls ensured the open plan space avoided the usual pitfalls that can appear cavernous and cold. Materials focused on practicality while remaining luxurious. Bold black colour blocking in various polished plaster finishes provided depth and contrast. The clients love for colour was accentuated with fun accents of chartreuse.
Find out more and see images here.
Aubaine

AUBAINE approached us to find an interior design studio to create a new restaurant in South Kensington. We matched them with Threshold Interiors as we knew Nicola's experience and expertise would ensure their requirements were met. Collaborating with the Aubaine operations team to repurpose furniture and joinery elements from some of their other restaurants, as well as designing and building new features such as the pastry counter and back display, Nicola and her team designed and fittted out the new restaurant on time and within budget.
Find out more and see images here.
Notting Hill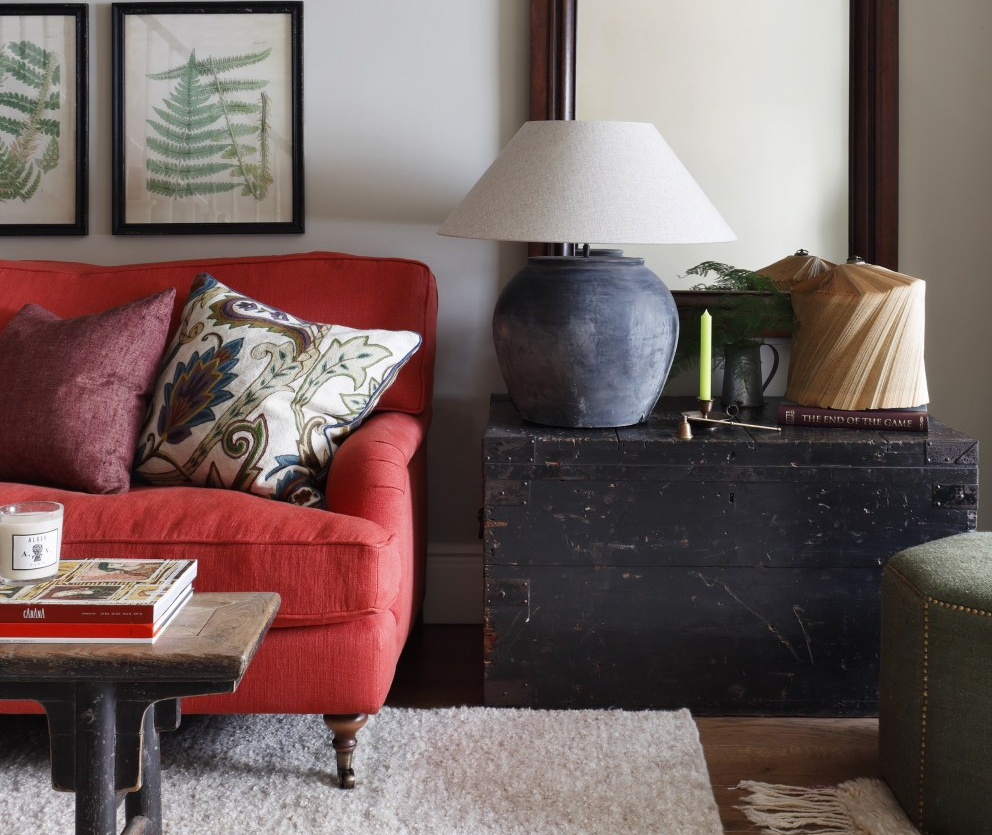 The owner of this apartment in Notting Hill was unafraid of colour and pattern but unsure of how to use both to best effect. He also had little time to source all the different materials and objects that were needed to make his place a home. We matched him with Studio Duggan confident that Tiffany and her team would be as excited about the style brief as he was. The result is a fun, quirky, yet elegant home that masterfully pairs Moorish influences with references to country homes and gentleman's clubs yet still feels thoughtful and cohesive.
See more images here and sign up to our blog to read what Tiffany Duggan says about introducing colour and pattern into the home.



And the winners are:
Two of our matched projects won prestigious awards this year. These were Broad Walk in Winchmore Hill which won Best Interior Design Private Residence London, UK Property Awards 2017-2018: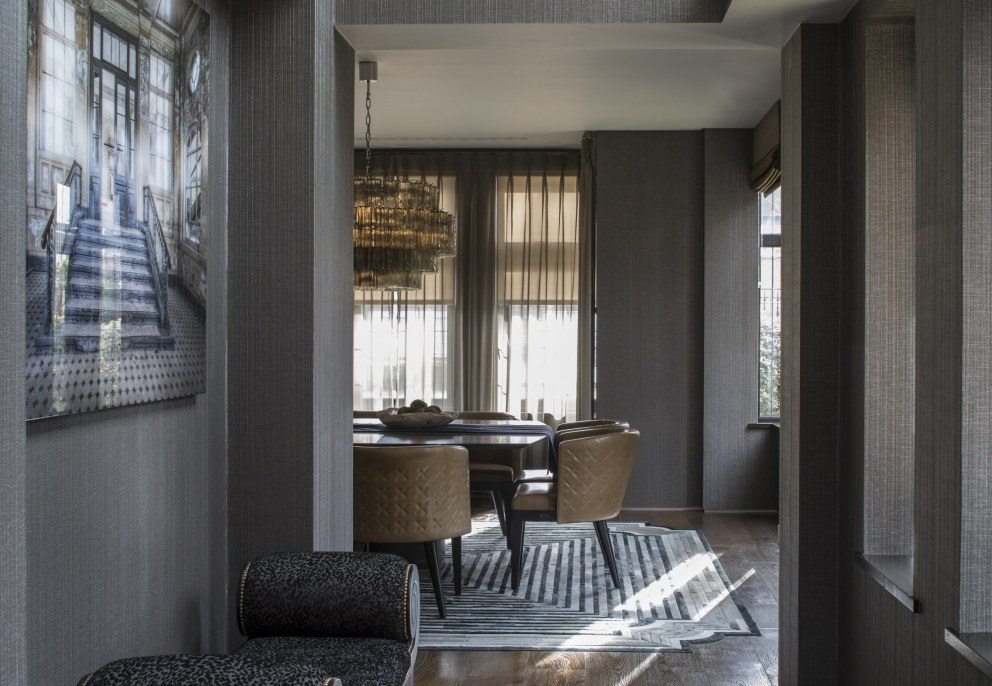 and Belsize Park which scooped The KBB Review Award for Best Kitchen and Bathroom Designer of the year 2017: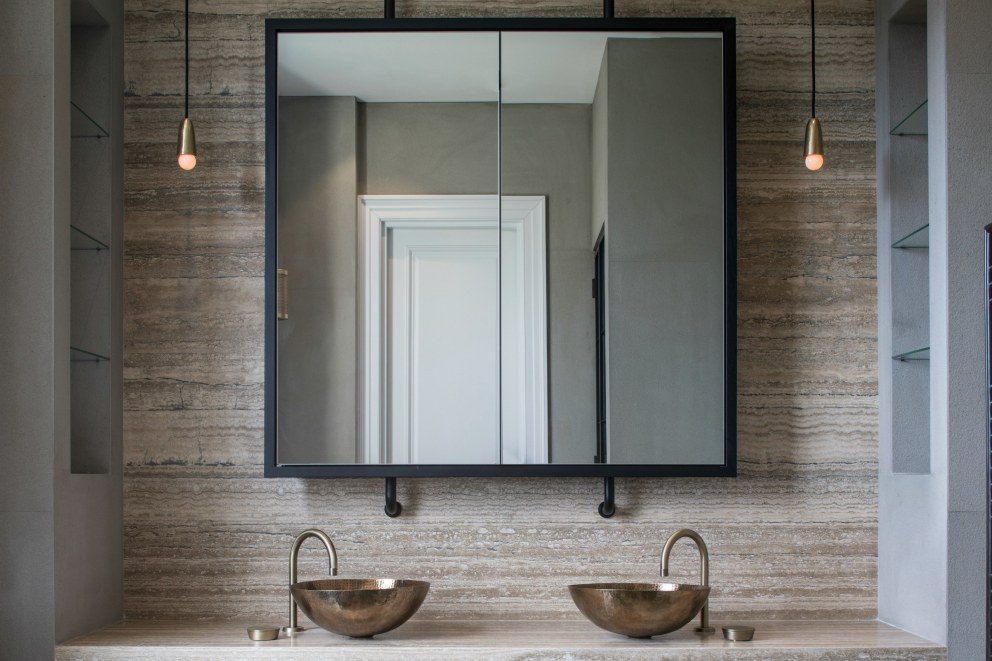 Both of these fantastic projects are by Roselind Wilson Design, with whom we have been working since 2013.



Industry Press Coverage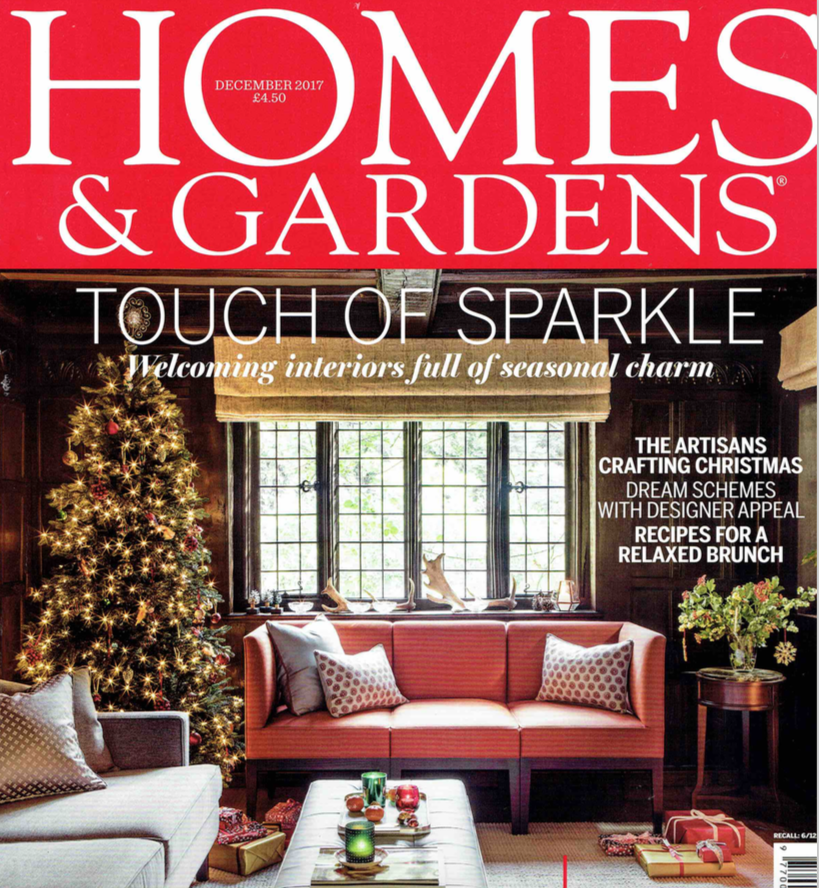 We were delighted to see the Richmond project on which we matched client and designer on the front cover of this month's Homes & Gardens. Indeed, 2017 saw many of our projects featured in the press, including:
Bridge for Design, Winter 2017; Grand Designs Magazine, December; Ham & High Property, October; Kitchens Bedrooms & Bathrooms Review, September; Evening Standard, August; Kitchens Bedrooms & Bathrooms, July; Homes & Gardens, June; The Times, May; The English Home, May; Grand Designs Magazine, May; Homes Kenya, May; Living Etc, Kitchen Etc Supplement, April; Elle Decoration, April; Country Living, April; Kitchens Bedrooms & Bathrooms, April; Interior Design Today, March; International Property & Travel, February; Emirates Home, January; Grand Designs Australia, January; Interior Design Yearbook, January; Thelongeststay.com, January; Grand Designs Magazine, January.



Looking ahead to 2018
New projects
We always have interesting and varied projects on our books but there are a few that we're especially excited about for 2018. These include an edgy-meets-cosy boutique hotel in the Outer Hebrides; a classic-with-a-twist Grade II listed house in Kensington; a new, avant guarde hotel chain in London and a sassy office in King's Cross. Follow us on Instagram and sign up to our blog to find out out how they turn out.
Architecture
We are excited to be working with several combined architectural + interior design practices. As more and more clients recognise the value and seamless design solutions such practices can offer, in 2018 we will be expanding our offering here. To kick things off, in our next Inside Design post we'll be interviewing an exciting combined studio based in Clapham. Whilst you're there, take a look at our other articles which are all aimed at helping clients navigagte the world of interior design.
We predict...
- more (layered) colour
- focus on sourcing art and antiques as people look for longevity in their interiors
- remodelling, extending and refurbishing, rather than moving, as stamp duty is put to better use!



Get in touch...
If you are considering an interior design project including an extension, reconfiguration or new build and don't know the right designer to make it happen, contact us. We will speak to you, talk you through the process and be sure to match you with the designer that will suit your project, taste and budget. All our testimonials can't be wrong!