Interior design advice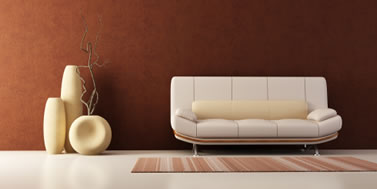 You have to live or work every day in your interior. Don't leave its design to chance.
If you don't want or can't afford the ongoing involvement of an Interior Designer, it's still really worth getting professional guidance at the beginning of your project.
Getting help from an Interior Designer will allow you:
| | |
| --- | --- |
| | To have a design "road-map" to aid your decision-making process throughout your project |
| | To buy furniture, fabrics, lighting, paint colours, etc with the confidence that you're making the right choices |
| | To avoid costly mistakes - for example colour combinations that don't work or placing furniture in a way that shrinks the room or interrupts its flow |
| | To achieve a far better result overall |
On-site consultation




For people on smaller budgets, we can offer an initial consultation service to start you off on the right lines. Our affordable design service works like this:



Your Designer first has a detailed discussion with you over the phone about your design needs.

Your Designer then meets you at your property to advise on furniture, fabrics, colours, textures and lighting.

Where possible, your Designer will bring images, samples and swatches to help you visualise the look you want to go for.

If you'd like your Designer to do further work for you after the consultation (e.g. putting together a purchasing list), they can provide a separate fee proposal.
At the end of the consultation process, you will have a blueprint for your design. You can then go out and achieve the design yourself or engage your Designer to do further work on your behalf, for example sourcing some or all of elements of your design for you.