On any design project, there are always things that need professional help. What are they?

A scheme for an extension by Hélène Dabrowski of Hélène Dabrowski Interiors
1. Coming up with a masterplan
'The more a project is planned at the start, the more likely it is to go smoothly,' says Hélène. 'Everything needs to be considered, from the initial concept to the details, and an interior designer will help you to do this.' The thing to remember is to allow enough time to talk through all the stages properly. 'Many clients don't realise that planning takes time,' says Hélène, 'but it is never time wasted.'
An interior designer will help you crystalise your ideas into a masterplan, and work out which ideas are realistic and which aren't. This will include the creation of a moodboard with two or three different style options, a furniture layout and a lighting design. 'Lighting can make or break a scheme,' says Hélène. 'If it is carefully considered at the start, alongside the furniture plan, it will add atmosphere and create the right mood.' Interior designers have the knowledge to do this and work with lighting consultants on more complex schemes.
2. Transforming dreams into reality
If you aren't sure about what you want, or how to achieve it, your interior designer will help shape your vision. 'I ask clients loads of questions to unravel what they really want, what their taste is, and how they want to live,' says Hélène. 'Together, we need to understand what the space will be used for and what it will look like.'
Hélène asks about children, pets, travel and cultural background to understand her clients, whether they are designing an extension, revitalising an existing interior or working on a new build. 'Sometimes a new house has no character,' she says, 'so I need to inject the character of the owners into it.'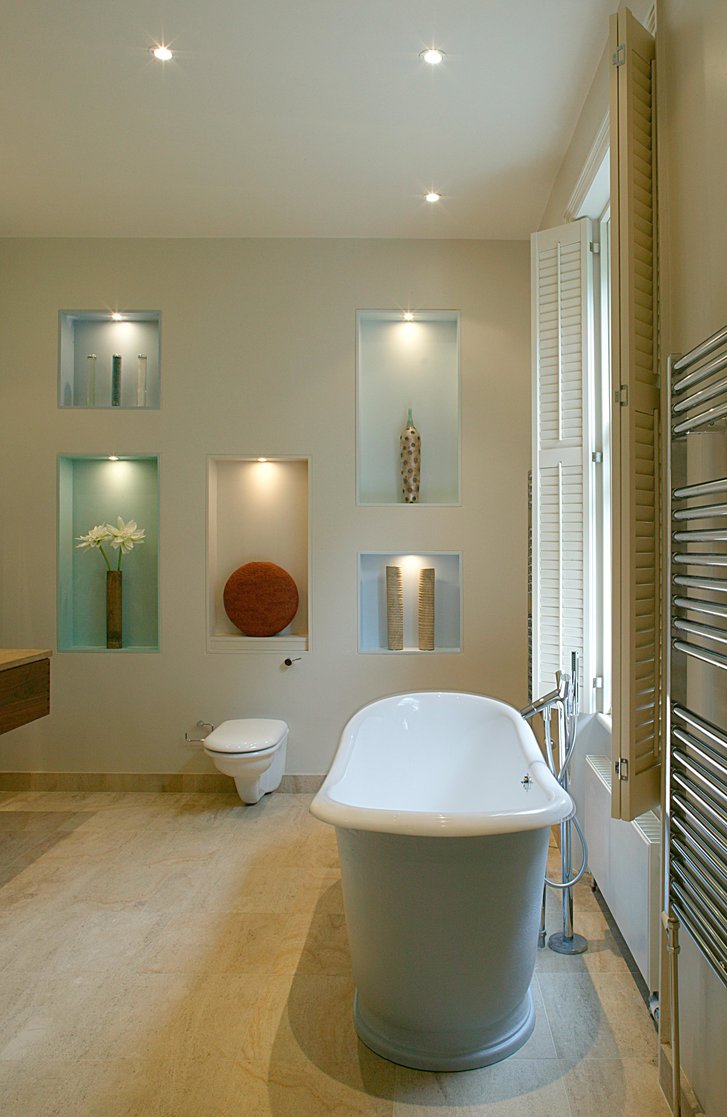 Bathroom interior by Hélène Dabrowski of Hélène Dabrowski Interiors
3. Pushing design boundaries
Our interior designers have a wealth of experience behind them and are up-to-date with current design trends. Which means they know about, and have access to, materials that a non-professional wouldn't. 'We can find things that are a bit different, not mainstream,' says Hélène. 'Liquid metal on a cabinet door, for example, or a copper effect on a piece of joinery. We know about the latest fabric, wallpaper, colours and paint, too, and can quickly source from new collections, which are not available to non-trade.'
Seeing a space with fresh eyes, an interior designer can also spot its potential where its owner can't. 'Often people go blind to their homes,' says Hélène. 'We can suggest different ways of using rooms, or new types of furniture which they may not have thought of.'
4. Saving money by avoiding mistakes
Tackling an interior on your own is a daunting task. It's hard to put a look together for a whole house, co-ordinate all the different aspects and deal with contractors. Mistakes often arise, and they can be difficult and costly to remedy.
'There is a danger of buying things in a hurry or in the sale,' says Hélène. 'Then you won't get exactly the look you want. We are sometimes called in half way through a project when it has gone adrift or when the clients have changed their minds. It can be very expensive and time-consuming to put right.'
The most costly mistakes come when planning and dealing with contractors. An interior designer will steer the project and check that building work is of good standard. Basically, they will remove the anxiety and stress.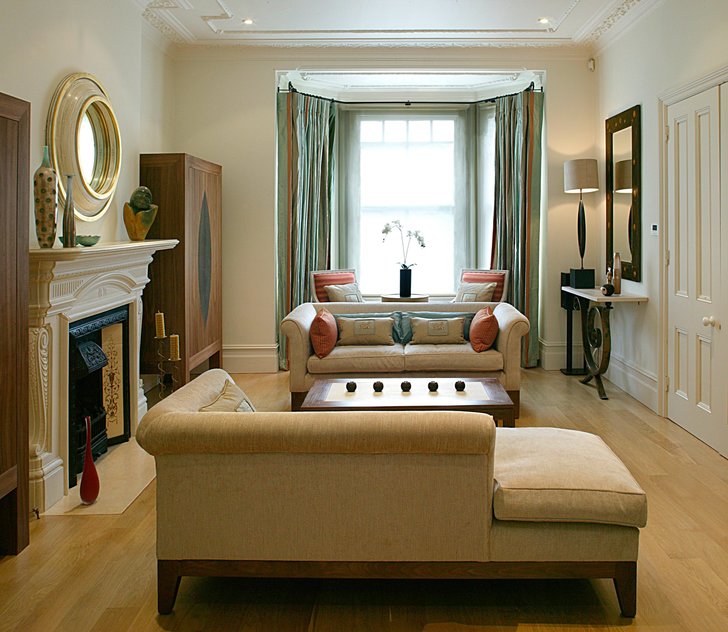 Living room by Hélène Dabrowski of Hélène Dabrowski Interiors.
5. Knowing where to find the best stuff
Unlike non-professionals, our interior designers have address books bulging with suppliers, contractors and specialists. 'I know where to find a specialist wallpaper hanger, the right person to create a particular finish on a piece of furniture or the best kitchen and bathroom suppliers,' says Hélène. 'I've also been to all the trade shows and know where to source the right furniture, floor coverings, wall finishes, tiles, paint – everything! – including the best suppliers abroad.'
As a client, you will be able to draw on these resources and working with your designer, choose all the ingredients that will make your home the place you've always dreamt it would be.
Next time, What is an 'interior architect'?