The answer is a definite 'yes' as one of our designers, we explain why...
Owning a property abroad doesn't have to reduce your interior design options. Modern technology – Skype, Facetime, Whatsapp, email – means that managing a project is simple and effective and means that the best of UK knowhow, furniture and fittings is at your disposal. Cinzia Moretti deals with many foreign projects so we asked her to explain how the process works.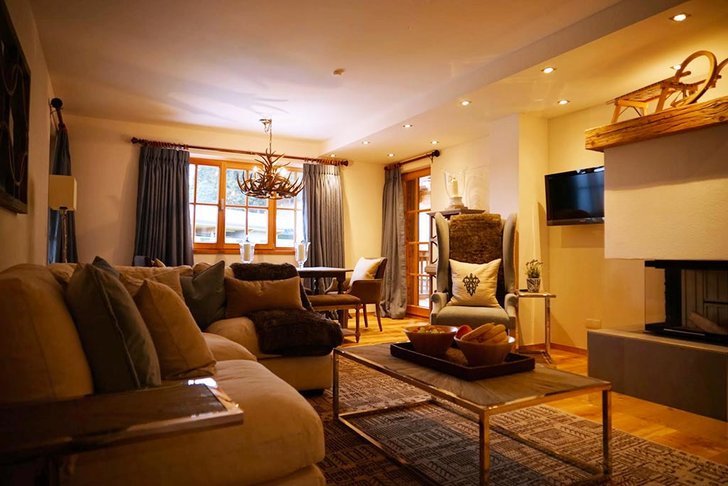 Living room, chalet in Austria by Moretti Interior Design
What sort of projects do you work on abroad?
'There are three basic types of overseas project we work on. First, holiday properties. We recently designed the interior of a ski chalet in Austria, pictured. The owners live in Angola and my business is in London but, thanks to technology, it was simple to manage. In this instance, because the owners wanted to use local stone, I flew out to source local materials but usually I don't need to travel.
'The second type is when clients have moved abroad and want help designing the interior of their new home. We have just finished one belonging to an English couple who moved to Hong Kong, for example.
'Thirdly, we work with estate agents and property developers, finding properties in the UK for foreign investors. For example, one developer from Dubai, consults us before he buys anywhere, and then we design the interior for him.'
Can you talk through the process of realising a foreign interior design project?
'We always start with a meeting, usually on Skype, where we take down as many details about the project as we can. I always give clients an agenda beforehand and a report afterwards. As most of our clients are busy business people, many with families, the meeting never lasts longer than one hour. Obviously we have to take the time difference into account when planning our diaries, and we give clients a timetable for future meetings, too.
'A couple of days before the next meeting we send digital concept and sample boards (which show materials, furniture, colours, fabric etc), so clients have time to prepare. These are always rendered in CGI and are a photograph of what the end result will look like. We also provide an online budget platform where the client can approve each item and its cost and check the spend against the budget. Passwords are provided for this.
'Digital technical drawings then follow, for the contractor to work from. The client finds and pays for contractors. I prefer that the principle designer from my team talks to one person only from the contractor's team to keep communication clear and effective.
'During the project, we send a weekly report and alert the client of any changes. I source most of the furniture from the UK or Italy and arrange delivery.
'For any finishing touches, I usually call the client on Facetime. In the Hong Kong flat, for example, I suggested to the husband where to hang pictures and arrange accessories so that everything was ready when his wife came home from work. She thought he had done it all!'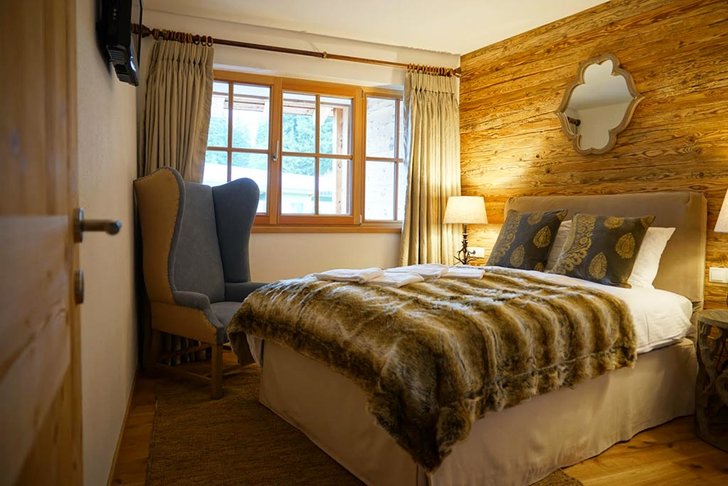 Bedroom, chalet in Austria by Moretti Interior Design
What are the benefits to the client of working with a UK designer rather than one in the property's country?
'The UK is at the forefront of interior design. New products and methods are coming on the market all the time and we benefit from frequent world class trade shows here. Many of the best suppliers and craftspeople are based in the UK. The training UK interior designers receive is also second-to-none and we are professionals. I am a member of the British Insitute of Interior Design which sets very high standards for its designers.'
Any challenges?
'The biggest challenge is that we cannot always be physically present on site. That is why good communication with the client and their contractors is so important.'
And how to do you ensure the project runs well?
'As always, it's all about clear and honest communication. I always tell my clients if something is difficult to do or to source, for example. There's no point building false hope. It seems to work – we usually end up friends and continue to message each other long after the project is completed.'
Next month: How interior design can create wellness in the workplace