You don't need to get rid of existing possessions when rethinking your interior scheme as one of our designers explains here.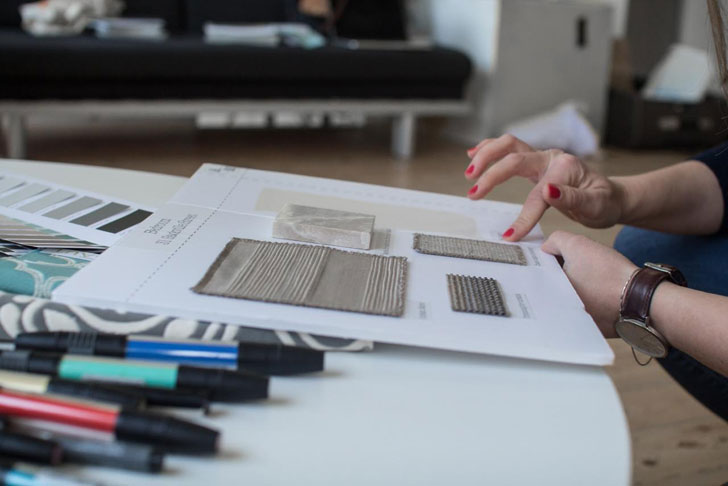 One of the most frequent concerns we hear from clients is, 'Will we will have to start from zero when working with an interior designer?' The answer is no – our designers are more than happy to work with furniture, artwork and objets that you already possess if you express a wish to keep them.
'My philosophy is that I like to work with older pieces that have a history,' says one of our designers, Anna Monich. 'I believe in respecting the sentimental value of furniture and other elements in the home. The secret is to marry the old and new.'
Here are the ways she does it:
1. Curate content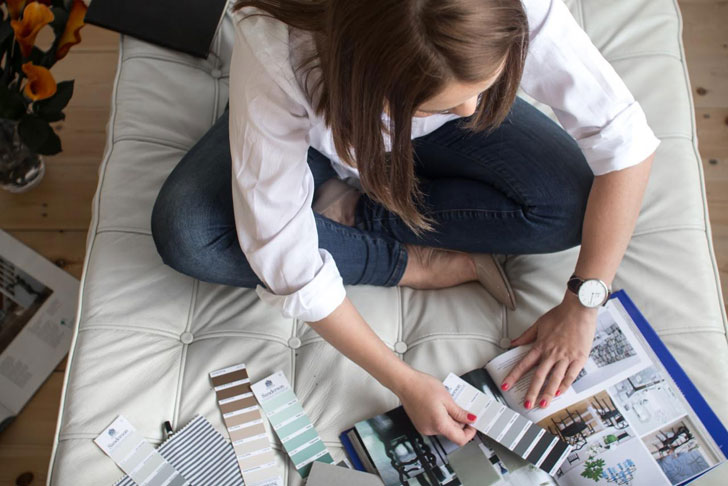 Anna begins by assessing what her client already has, how much of it they would like to keep and how it will fit into her design concept. Often she takes an existing piece, such as a painting or statement piece of furniture and uses it as inspiration for her design. If there is a large collection of artwork or, as in a recent case, plates hung on the wall, she measures everything and works out how to integrate it into her plans, elevations and colour scheme. 'Then I work out what contemporary pieces of furniture to add,' she says. 'I may include a cluster of modern pieces, say, or a Barcelona chair, for example.'
The right lighting must also be considered when blending the old with the new. 'While the lighting is always new and contemporary, I avoid chrome and steel,' she says. 'That would be too much of a contrast. Instead, I choose ambient lighting and natural materials.'
2. Add a fresh lick of paint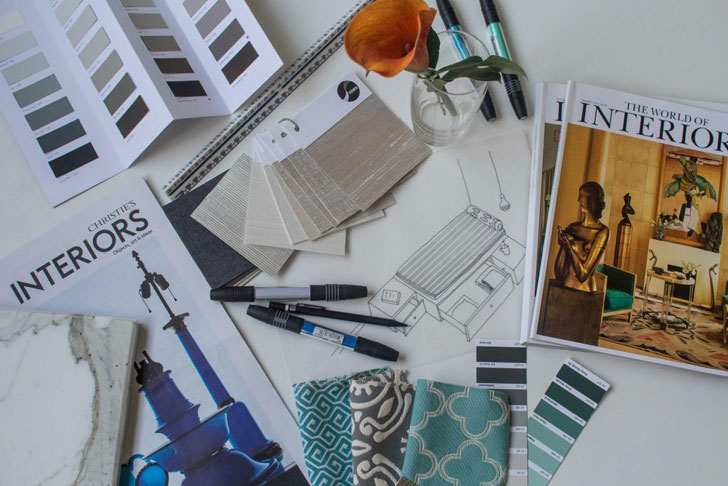 It sounds obvious but one of the quickest way to revitalise an interior is to introduce a new colour scheme. 'This is often the case with rental properties,' says Anna. 'One of my clients was an ex-pat moving to London who wanted to give his magnolia rented home more character. I suggested painting one wall in deep teal and introducing matching accessories. He loved the result.'
3. Reframe artwork
One way to freshen up and modernise existing artwork is simply to reframe it. 'One client had several paintings he bought from a gallery decades before, and they were still in their original frames which looked dated,' says Anna. 'Working with a very experienced picture framer, we chose new frames and colours that suited the new more modern interior.'
4. Recover or reupholster furniture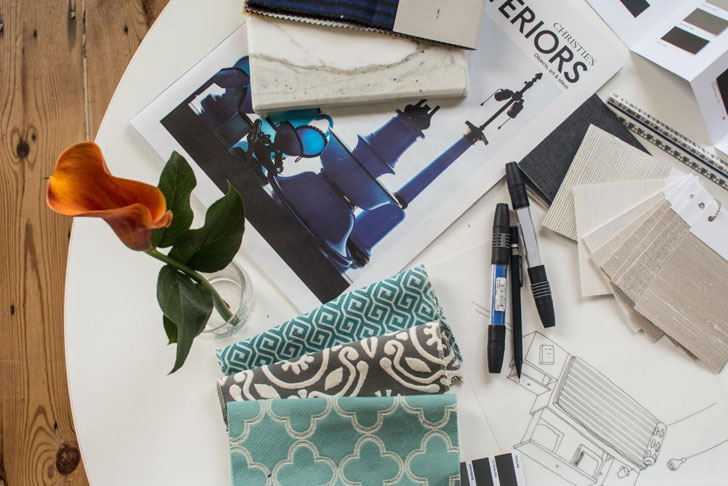 Many clients like the shape and style of their existing seating and are naturally reluctant to throw it away in favour of something new. The solution is simple: recover it in a contemporary fabric. 'Fabric, more than any other element of the interior, is subject to fashion trends,' says Anna. 'Recovering refreshes pieces of furniture and brings them up to date.' For a recent client, she imported a pair of American colonial cane chairs from Talisman London and reupholstered the seat cushions in a fresh, new fabric so that they fitted her design. If the seating's upholstery (that is, the padding, springs and webbing), has been compromised you can reupholster it. All our interior designer work with specialist reupholsterers.
Anna is reluctant to keep curtains however. 'It rarely works,' she says. 'Curtain fabric dates quickly and unless it is prized by the owner and informs the scheme, it is best to start afresh.'
5. Change the knobs
The simple act of buying new knobs for cabinets and chests of drawers, can integrate them into the new design. 'I source mine from Anthropologie,' says Anna. 'They have a great range of interesting and good-quality knobs and handles. I think of them like contemporary jewellery added to a vintage item of clothing.
'Most furniture can be improved and turned into a statement piece. As long as you respect the history of the design and update sensitively, you will get a good result.'
Next time, we look at a completed project from the client's perspective