In the second in our series of case studies, we discuss the renovation of a two-bedroom maisonette in Blackheath, London
The brief
Kathleen, a City professional, bought her property a couple of years ago but has been too busy to renovate it herself. The house is her London residence (she has other homes in Scotland). She contacted us at interiordesigners.net, and we put her in touch with Vickie Kirk of Studio K Design, who we considered a good match.
'Kathleen wanted us to manage her extensive renovation,' says Vickie. 'Not only the interior design but also the project co-ordination. And she wanted it done quickly.'
The brief included a new kitchen (but using existing carcasses); new joinery and lighting in the sitting room and study; new window treatments and wardrobes in the master bedroom; redecoration of the guest bedroom in a chic hotel style, and new ironmongery, lighting, carpets and decoration throughout.
'As the project went along, it evolved,' says Vickie. 'Kathleen discovered that there were other things she required. We were happy to accommodate these and built them into the timeline.'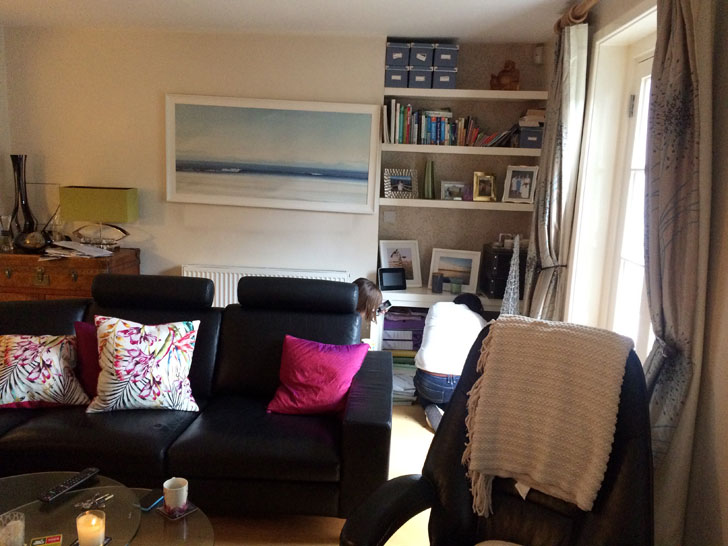 The living room after, top, and before, above, refurbishment, which included reinstating the fireplace
The design concept
Kathleen wanted her home to be an elegant sanctuary to which she could escape and unwind from the busy rigours of City life. The renovation also had to be in keeping with the style of the Victorian interior architecture and retain/reinstate as many original features as possible. 'Our design concept was Classic Contemporary, to reflect Kathleen's style and taste,' says Vickie. 'The aim was to create a stylish, calm home to relax in and to entertain family and friends. A delicate and soothing colour palette of lighter neutral tones were complemented with sophisticated hues, providing depth and visual interest.
'As the main reception areas are in the basement, we had to tackle a lack of light, boost storage and zone the space to utilise the open-plan living area to its full potential. All elements of the new design were cohesive, introducing additional layers of light and a sense of airiness; establishing a harmonious flow throughout the property and into the outside garden.'
To boost a feeling of comfortable cacooning and sanctuary, Studio K chose fabrics, soft furnishings and accessories that were sumptuous, rich in quality and inviting to touch.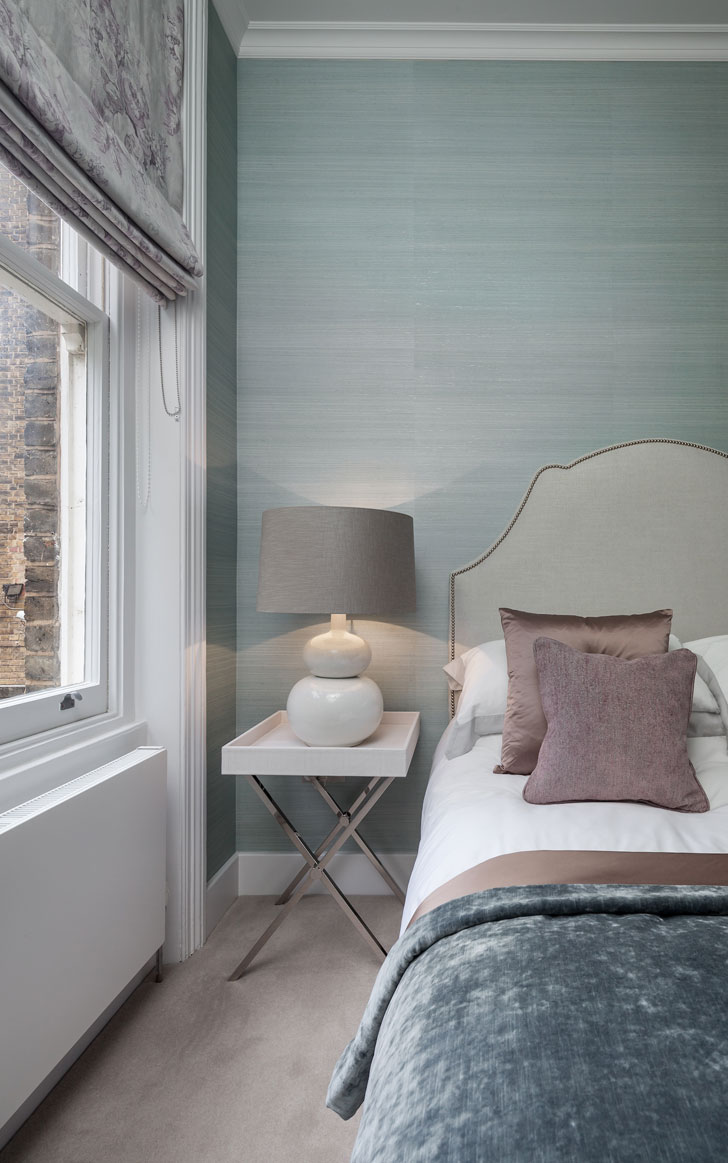 The guest bedroom was decorated in a 'Chic Hotel' style
The process
Kathleen moved out the property and put all her things into storage while the work was being undertaken. 'The renovation took four weeks,' says Vickie, 'which was the length of time we had agreed.' Apart from the initial local builder letting them down, the process was a smooth one. 'We had previously used a builder from Somerset,' says Vickie, 'who was able to step in at short notice, completing the job both more quickly and less expensively than our original builder.'
The key to the project's success, she says, was that Kathleen let them get on with it. 'Although the project was driven by her, she trusted us,' says Vickie. 'We kept her fully informed of progress, with presentations at every stage, so there were no unexpected surprises.'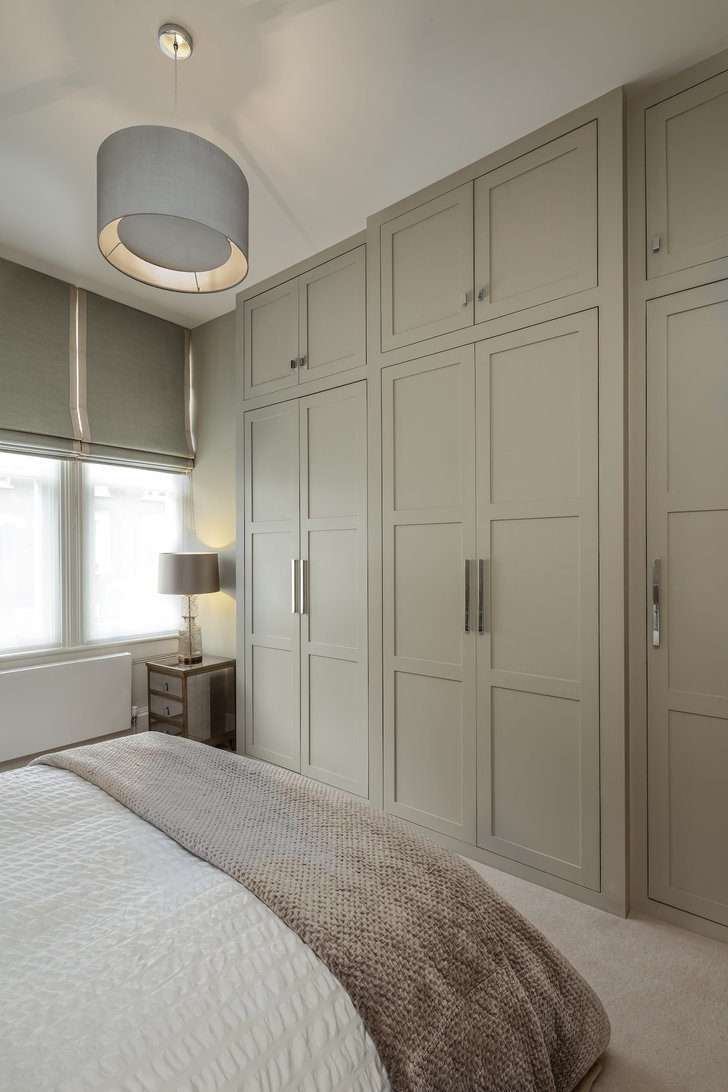 The master bedroom with bespoke joinery
The result
When the work was done, and all the finishing touches – including flowers and champagne – were in place, Studio K handed Kathleen the keys and she stepped into her new home. She was delighted with what she found. 'Studio K listened to me and delivered a great outcome,' she says. 'I kept adding to the brief and the project grew in scale, but they superbly handled it on my behalf. I would be happy to recommend them to friends and colleagues.'
Next time, Kathleen's story.