How do you know if your project needs an architect, quantity surveyor, structural engineer, builder, project manager or an interior designer?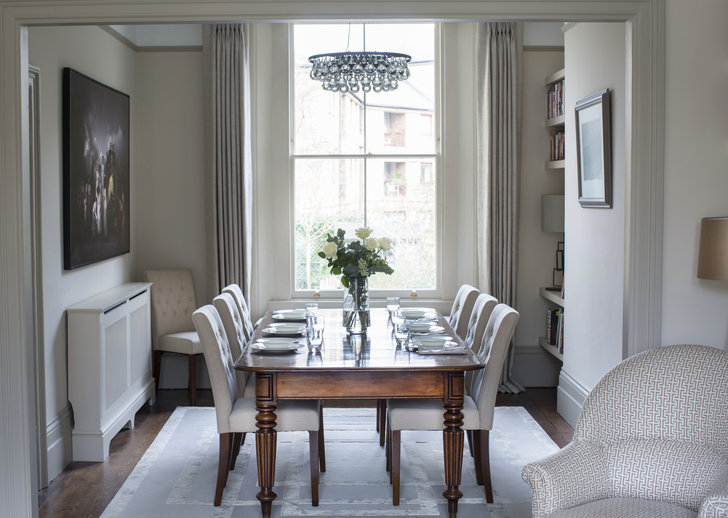 A dining room designed by Sarah Brink of Sarah Brink Design
Who you chose to work with depends on the scale and nature of your project. An interior designer may be able to take it on in its entirety, or they may need the assistance of other specialists. Whichever the case, they will be integral to the project throughout.
It's important to be clear from the outset exactly who will be needed and what their roles are. Your interior designer will help you work it out. 'Make sure there are no grey areas,' advises one of our designers, Sarah Brink of Sarah Brink Design, 'and use the right people in the right order. Open communication is vital. The client also needs to understand that they are employing additional specialists and paying for their fees separately.'
So which professionals will you need on your project? Here are the options.
The architect
'The first decision is whether you need an architect or an interior designer or both,' says Sarah. 'If you are building an extension, you will require an architect as well as a designer. If the footprint of the building is untouched, you should choose an interior designer.'
Think of it in terms of the architect looking at the building from the outside in, and the designer looking at the house from the inside out. 'An architect is concerned with the exterior of the property – the four walls – and how it relates to its surroundings. They will also help you get through planning,' says Sarah. 'An architect deals with any structural changes that make the space larger. An interior designer deals with everything inside. This could include removing walls to reconfigure the space.' Architects and designers often work side-by-side on projects.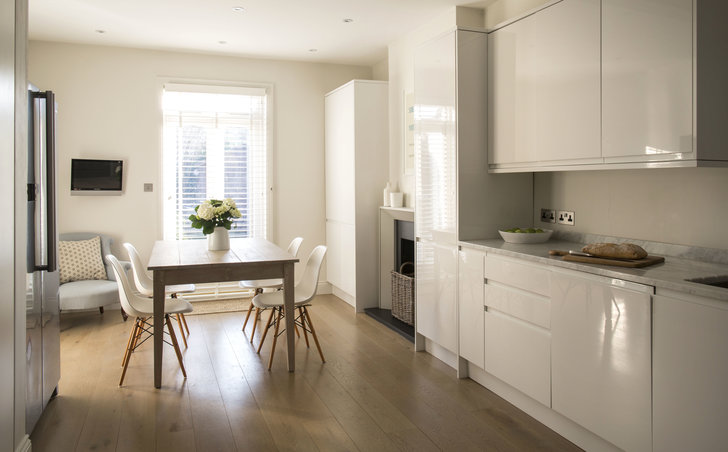 A kitchen designed by Sarah Brink of Sarah Brink Design
The structural engineer
A structural engineer will draw up load calculations to see whether your plans are structurally sound and if the building can cope with them. 'When load-bearing walls are being removed to create an open-plan space, or the position of a staircase is moved, I work with a structural engineer,' says Sarah. 'They will calculate the size and position of any necessary supports, and how big openings should be.'
The quantity surveyor
The quantity surveyor costs a building project at all its stages. They study drawings and specifications to calculate quantities of materials needed and keep track of costs throughout the build, keeping them fair and reasonable. 'It's unlikely that you will need a quantity surveyor on a smaller project,' says Sarah. 'On larger projects one may be brought in by the client to keep the project on budget, keep an eye on variations in the costs and handle any unexpected problems that may arise and could prove costly.'
The contractor or builder
The interior designer produces a drawing package and specifications to put the project out to tender to a contractor. The interior designer will then deal directly with the contractor and stay in constant communication with them, checking the quality of the work and making sure all is going to plan.
Builders may also put together a spec for the work at the start. This will need to be carefully looked at by your interior designer to ensure you end up with the look you want. 'A builder may revise the spec as the work progresses to cut costs,' says Sarah. 'Your designer will see if the design needs to be ring-fenced so it's not compromised.'
The project manager
The project manager liaises between the client, the designer and the contractor and ensures that things are well-run. 'Smaller projects don't need a separate project manager; the interior designer will co-ordinate, monitor progress and quality control,' says Sarah. On larger projects, the contractor or architect might act as project manager. 'They issue a programme and a schedule, hold regular site meetings and keep everyone informed if anything shifts' says Sarah.
It's worth pointing out that some of our designers offer a combined architect/interior design service and some have in-house build capability. Give us a call first and we can advise which designer is best for you.
Next time: 10 tips from interior designers to ensure your project goes well.