We've talked about the way in which interior designers work and how to get the most out of yours. Let's discuss what you, the client, can do to ensure that your interior design project goes well. Here are 8 pointers.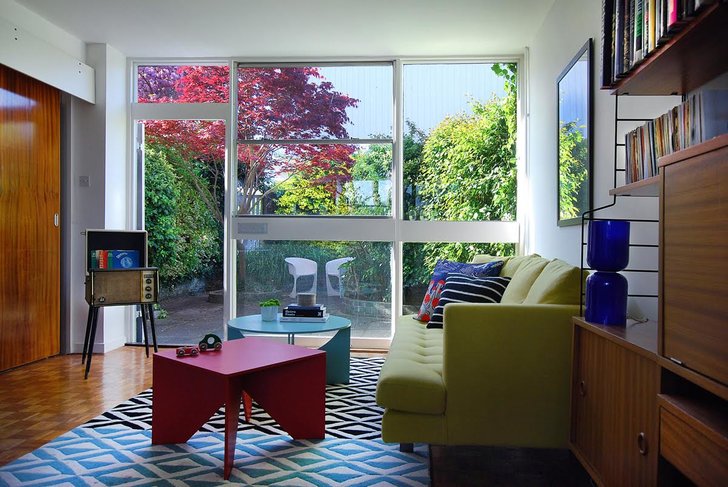 Span house by Nina Mäklin Creative Studio.
1. When choosing an interior designer, trust your intuition
Although it's tempting to go for the cheapest option when choosing a designer, this is false economy. Be guided instead by which designer you feel is most sympathetic to you and receptive of your ideas. 'Trust your intuition,' says Nina Mäklin of Nina Mäklin Creative Studio. 'If you choose a designer whose taste is similar to your own, the project will run smoothly and you will save money. Also, bear in mind that working on an interior design project is an intimate process, and you will spend a considerable amount of time together, so it is important that you get along.'
2. Brief your interior designer well
Your designer will want to spend time getting to know you and to understand your requirements before embarking on the design process. Make time for this and ensure that all the decision-makers in the project are present at the initial briefing meeting. Come to the meeting prepared and be as honest as you can. 'Don't withhold information about your likes, dislikes, budget, time-restraints, or conceal anything important,' says Nina Mäklin. 'Otherwise the designer will have to second guess and this could lead to confusion and an unsatisfactory result.'
3. Communicate clearly
Grouping together a number of questions or points of feedback into one meeting or email is preferable to sending your designer a string of one-liners or telephoning them umpteen times a week. Meetings with your designer should be structured, with an agenda and a follow-up summary of what was discussed and decided, copied to all relevant parties. Although interior design is a creative process, good, clear communication is at its heart.
4. How to give feedback
First, give feedback promptly. This keeps the project's momentum going, the designer's ideas fresh and will enable you to take advantage of current pricing and stock availability. Another tip from Nina Mäklin is to give open-ended feedback rather than very specific comments. This will enable the designer to use their creativity and come up with options that you may not have imagined.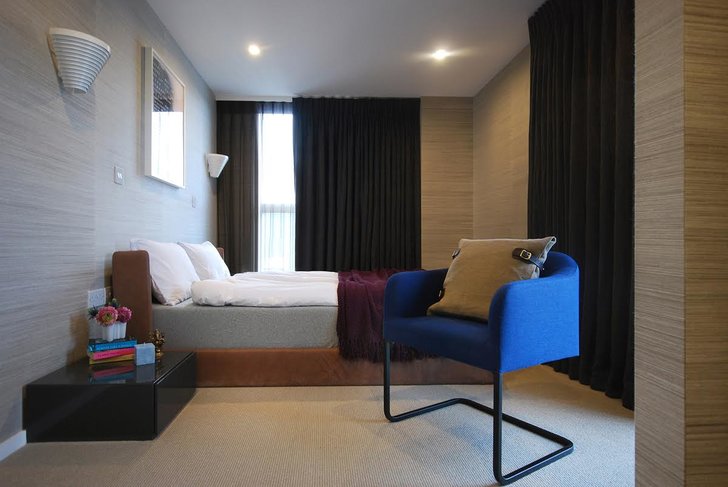 Clerkenwell apartment, Nina Mäklin Studio.
5. Try not to move the goalposts
Or if you do, communicate the new position promptly and be prepared to be flexible. Circumstances can change after a project starts. Inform your designer promptly about any changes that affect their design input, or the time frame or budget to which they are working and allow them sufficient time to adjust to the new brief.
6. Be patient
'Try not to judge individual elements of a design scheme before you've seen the overall look' says Nina. A new wall colour will look completely different once the shelving, soft furnishings and accessories are installed. 'When all the elements of a scheme are in place your designer's recommendations will make sense'. So be patient and trust your designer!
7. There is always snagging!
No interior design project runs 100 per cent smoothly; there are always unexpected hold-ups or set-backs and at the end of a project there will always be snagging. Be prepared to be flexible and patient about these and, says Nina Mäklin, don't worry: 'An interior designer will fix anything that has gone wrong. A supplier may have delivered the wrong-sized piece of furniture, for example, but your designer will sort it out.'
8. Be realistic
Two aspects of a project often underestimated by clients are timeframe and budget. Some items, such as bespoke furniture, take several months to make and even high street products can take 8-12 weeks from purchase to delivery. Clients who are unaware of this, often don't factor in the time and leave instructing an interior designer too late. 'They have been beguiled by TV make-over programmes that promise instant results,' says Nina. 'But if you leave a limited amount of time you will have a limited choice.' In relation to your budget, the key is to be realistic about what you want to achieve. If you want a Rolls Royce interior on a Mini budget, something's got to give. Your designer can help you allocate your budget to the best possible effect but be prepared to compromise.
If you have any more questions about working with interior designers, don't hesitate to get in touch via a Contact Us message on our site. We are always happy to chat!
Next time: should I use an architect or an interior designer?