Whether your project is a renovation or a new build, you will need to keep a firm hand on the budget. Here's how to avoid the most common mistakes.
1. Be realistic about cost
Many clients under-estimate or are unaware of how much their project will cost. They may take into account the interior designer's fee, for example, but miscalculate the price of furniture and materials, bulding works or trades' fees. They may also not appreciate how complicated the project is and the amount of time it will take.
The best way to avoid these oversights is to talk to your interior designer about costs and to do this as early as you can. 'Your designer has a duty to educate and communicate with you so that you can arrive at a realistic budget,' says interior designer Roselind Wilson of Roselind Wilson Design. And you, in turn, have a duty to be transparent about exactly how much you have to spend. The designer will then draw up a budget estimate and tailor the project accordingly. 'Both parties need to provide as much detail as possible,' says Ros, 'otherwise costs can spiral out of control.'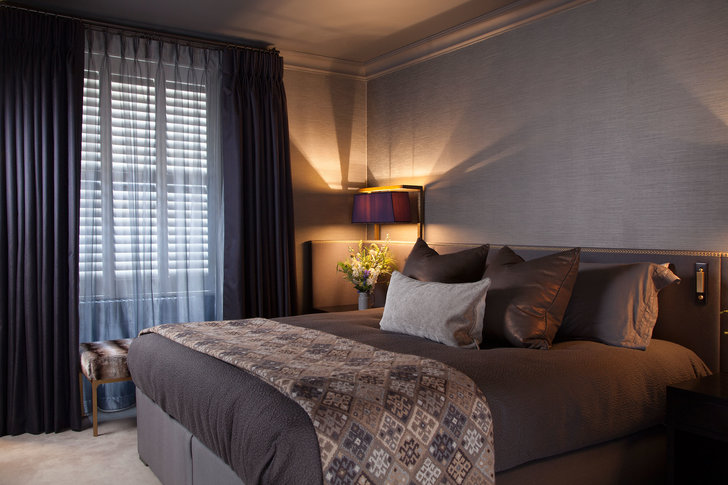 [Bedroom interior by Roselind Wilson Design.]
2. Trust your designer
It makes sense to look at a few designers' portfolios and get a couple of quotes before deciding on who you work with. But once you have chosen your designer, it is important that you listen to them and trust what they say. 'Any relationship in the service industry can only progress if there is trust,' says Ros. To establish your designer's credibility, look at their portfolio and ask for testimonials. 'Remember,' says Ros, 'designers depend on word-of-mouth referrals: they don't want to tarnish their reputations by doing a poor job.'
This trust must work both ways: lay your cards on the table about how much you have to spend. 'Some clients underplay their budget hoping to cut costs,' says Roselind, 'but this wastes time and resources. Transparency will get a better job done.'
3. Understand what can be achieved with your budget
Once you have established how much you have to spend, you must estimate how far this will stretch. 'A designer's job is to ensure that the client's expectations match their budget,' says Roselind. 'A client may have a huge budget but their brief may be even bigger, so it won't match.'
Some designers draw up estimates based on a per square footage cost for building work and furniture. Work with the designer to ensure that everything is costed, from planning application, contractor and surveyor fees to labour and materials. That way no surprises lie ahead and you can control your spending. Ask what the builder's quote actually includes and at what level of finish. If in doubt, get your designer to check the quote against the brief.
And don't forget those hidden costs says Ros, 'Couriers, postage, travel can all be forgotten. As can VAT.'
4. Include a contingency fee
Even the best planned project can be jeopardised by the unexpected. Your designer knows this only too well from experience, so will add a contingency fee to the all-encompassing budget for that eventuality. 'It's the only way to manage it,' says Ros. 'Unforeseen costs may crop up at any time during the project.' The contingency will be a percentage of the overall spend, usually around 10%.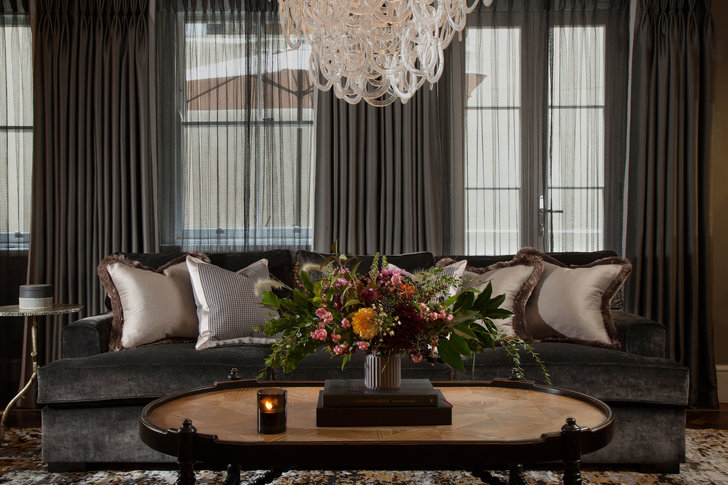 [Living room interior by Roselind Wilson Design.]
5. Manage your payments
It is unwise to start a project until you have sufficient funds. When you do, you will be able to complete the work in one go, minimise disruption and not fall victim to price rises. You may, however, be able to pay in stages. Ros, like many other designers, prefers payment over the duration of the project. This spreads the cost for the client and mirrors the progress of the project. 'The cost is split between the interior architecture (fixed furnishings) and the interior design ff&e (furniture, fittings & equipment),' says Ros. 'The first is paid in stages over the duration of the project, as is the designer's fee. The purchase of goods is split between deposit, interim and final payments.' She stresses again the need for trust: 'An interior designer must allocate funds cleverly to meet your brief and be efficient with your resources,' she says. 'That way you have a far better chance of remaining in budget.'
Next time: How to be a good client.