You want to work with an interior designer but you're not sure who would be best for your project. Make the choice simpler by considering the following points:
[Children's bedroom by Anna Burles]
What is their style?
The best way to assess a designer's style is to look at their portfolio, Pinterest boards and website, and then to discuss it with them. You may not see a replica of the interior you imagined but this is a good way of gauging the quality of their work and their attention to detail.
"I always ask clients if they would like to see my work, so that I get a sense of what they like," says interior designer Susan Venn, "but the key thing for me is to listen, listen, listen and listen again! I don't rattle on about myself and my achievements, I'd rather get a sense of what the client wants."
Interior designer Anna Burles of Studio AB agrees: "I don't try and force a style on my clients," she says. "I bring their design vision to life in a creative way, which I love, but which first and foremost, they need to love. I do show examples of the kind of work I do and the technical design planning, drawings and visuals, but that is mostly so that they understand my design process."
Some designers have a 'house style' that they recreate in all the projects, but most will follow their client's brief and enhance it.
Will we get on?
A good working relationship is essential to guarantee a successful project. And the only way to assess whether or not you will get on is to meet face to face.
"It maybe old-fashioned but it is essential," says Anna Burles. "Having a natural fit is crucial because working with an interior designer is a surprisingly intimate thing. You will spend a lot of time together, a big design project is a huge amount of work and you will have to deal with quite a few stresses along the way. Getting the fit right at the beginning is everything."
This relationship applies to all members of the household, says Susan Venn: "If a couple is involved I make sure that both of them are at the initial consultation, otherwise the project can head off in two different directions. So much depends on the personalities involved and being open, honest and fair."
An understanding of each other's tastes and preferences is also important. "If you don't gel aesthetically, it can be hard," says Anna Burles. "The designer will propose things that the client doesn't like, which can be disheartening all around. So getting to the core of taste and style before committing to the project is really important."
What experience do they have and what is their area of expertise?
You may have a new build or a new large extension or live in a listed building, but has your designer experience of working on such a project? Ask them. They will need to know about building regulations, be able to communicate with builders and other tradesmen and generally handle a large project.
Where are they based?
If your designer is solely working on the design of your project, where they are based is unimportant. Most designers are happy to travel for the initial consultation, and can continue the work remotely with a couple of follow-up meetings. If, however, your designer is doing both design and installation, it can be to your advantage if they are local. A nearby designer will have good connections with tradespeople in your area and be on hand to oversee and co-ordinate the project.
What qualifications do they have?
Check their website for information or simply ask them. Some may have served a long apprenticeship and will make up for lack of qualifications with hands-on experience. Are they a member of any industry bodies?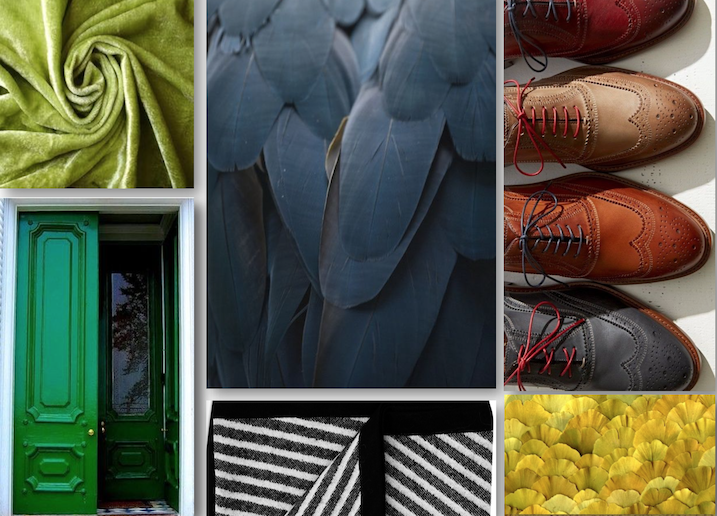 [Concept by Susan Venn Design]
Will they be able to work within my paramaeters?
You will have a budget and a time frame, but will your potential designer be able to keep to both? "It's important for both parties to be realistic," says Susan Venn. "For the client to allow enough time for the project to be accomplished satisfactorily, and for the designer to give truthful estimates. Often the client isn't aware of costs and may find it makes more sense to scale back the work – to do just one room, for example. I always take my clients through the design process on my iPad, stage by stage. It shows the journey from survey, design, analysis, concept moodboard, to executing the scheme. This empowers clients because they know what is going to happen and how long it is going to take."
Will they manage the project well?
Good organisational, financial and time-management skills are vital to the smooth running of an interiors project. Look out for clues as to how your designer operates: do they answer your phone calls or emails promptly; do they arrive at meetings on time? Little builds confidence more than knowing you are in the hands of a professional. For Anna Burles it is all about mutual respect and trust: 'I'd say the perfect relationship is one of trust. A client who feels listened to and feels involved will often give the designer more free reign to push things creatively. A trusted and appreciated designer will go the extra mile for you every time, so you will end up getting fantastic value."
Next time: How does an interior designer charge?