It's the odds and ends on a mantlepiece that are the real conversation starters - how to strike the right balance with yours.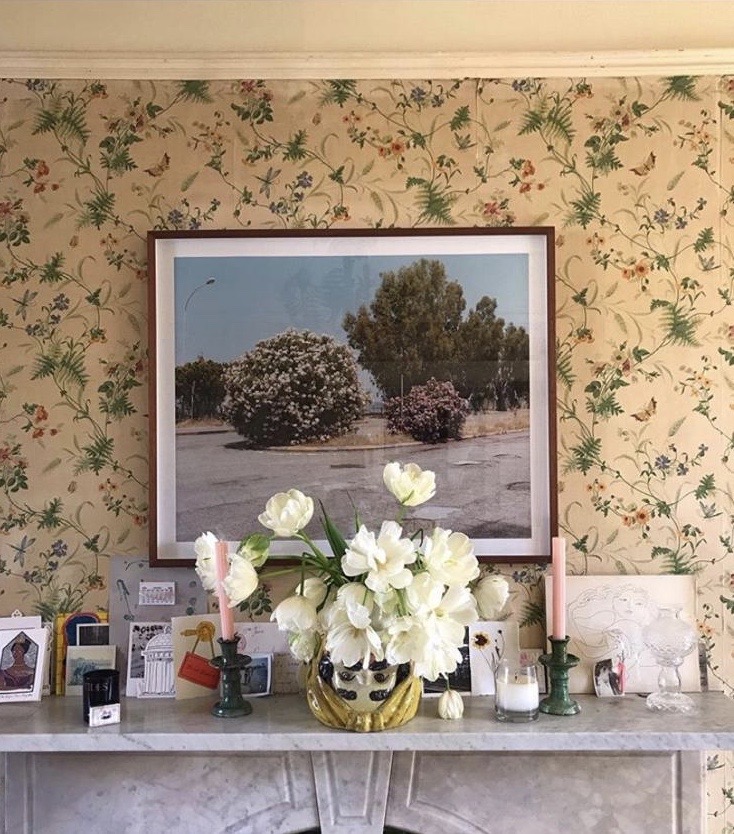 Above photo: Laura Jackson @iamlaurajackson
For us, there is nothing more perfect than a mantlepiece layered with mementos and splashes of colour. An array of antique glassware or china, trinkets, pictures of nearest and dearest, candlestick holders, invitations and match boxes. Organised clutter it might be called that really brings out someone's character.
Our favourite place to start is at the candle sticks. The candles themselves can be simple but pair them with a coloured candle stick or vice versa. We particularly love the Kaitlin Moye pink, white and green candle sticks that we saw on our recent visit to the new Whiteworks showroom on the Pimlico Road (www.whiteworksgroup.o.uk). There is no need to be afraid of having mismatching candle stick holders, this brings an element of charm. There is always room for a scented candle too!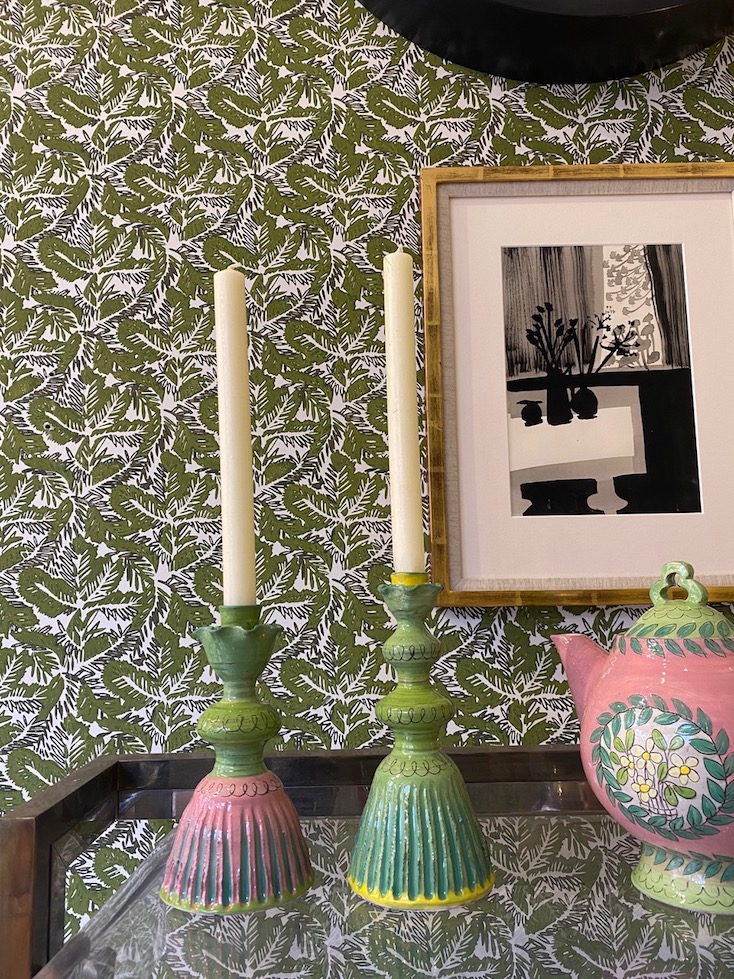 Adding fresh flowers will bring life, whether it a simple bunch of eucalyptus leaves or a display of bright red spring tulips. You can play around with vases depending on the flowers Host Home (www.hosthome.co.uk) has a wonderful collection and if you can't find any of those all-important odds and ends, take a look at TAT (www.tat-london.co.uk) and www.archivistgallery.com for fun match boxes.
The mantlepiece is somewhere that always changes as you add, take away and move things around which is what we love about it.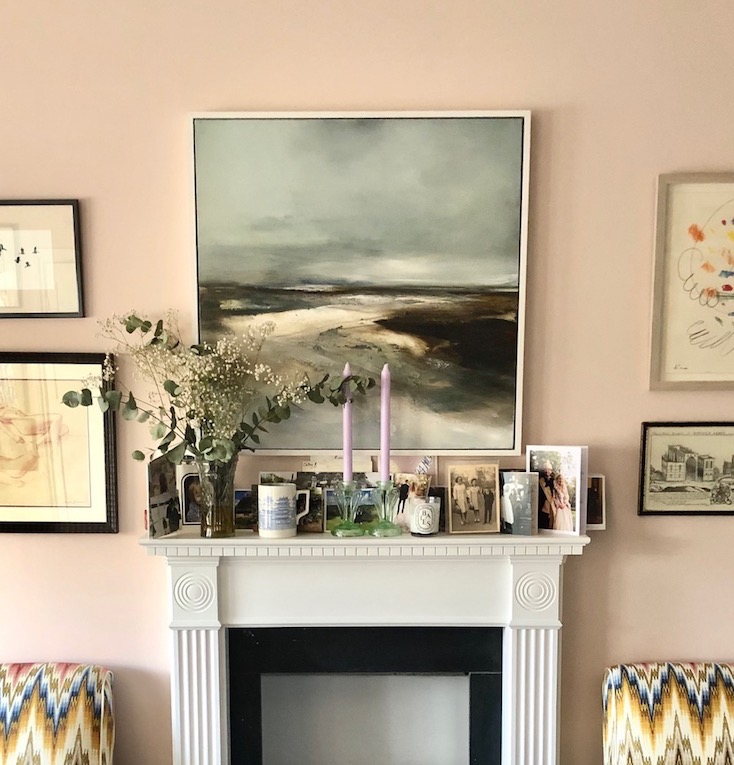 Above photo: a mantle styled by Yellow London.
Cover photo: Interior by Ben Pentreath (www.benpentreath.com/)
To contact Cath and Liv visit www.yellowlondon.com/
To find your perfect interior designer: click on the link below!