Is an architect always necessary or would using an interior designer be best? How do you know which professional is right for your project? Let us explain...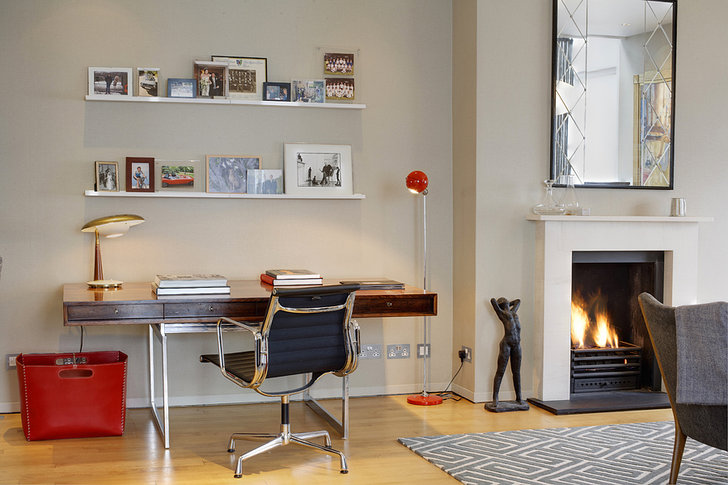 Interior by ReDesign London
The answer to this question depends largely on the scale of your project and on your interior designer. If you are building a house from scratch or adding a significant extension, then an architect is essential. If, however, you are converting your loft space or building into a side return, your interior designer, if they are suitably skilled (and working with a structural engineer) may well be sufficient.
Generally speaking, internal structural reconfigurations which do not affect the external appearance of a property do not require an architect: an interior designer working with a structural engineer would suffice. Your interior designer would be able to recommend a suitable structural engineer to you.
All our designers at Interior Designers are far more than interior decorators. They are experts in interior architecture and are more than confident in matters such as space planning, lighting design, ergonomics and kitchen and bathroom design. You'll see the range of their work on our Gallery: https://interiordesigners.net/interior-design-gallery.html
MANAGING SMALLER PROJECTS
One, Fiona McKnight of ReDesign London, was a project manager for a building contractor working on high-end residential properties before she started her own business, and knows her way around the complexities of managing internal structural work. 'I'm lucky to have worked on many different types of buildings so know how many variables there are. No project is the same, so you can't make hard and fast rules about whether to use an architect or a designer. On most larger projects it's advisable to employ an architect to create working drawings – smaller ones can be managed by designers. Although, sometimes you do need both.' And often, working with both an architect and an interior designer can give you the best results as they bring different skill sets to the table.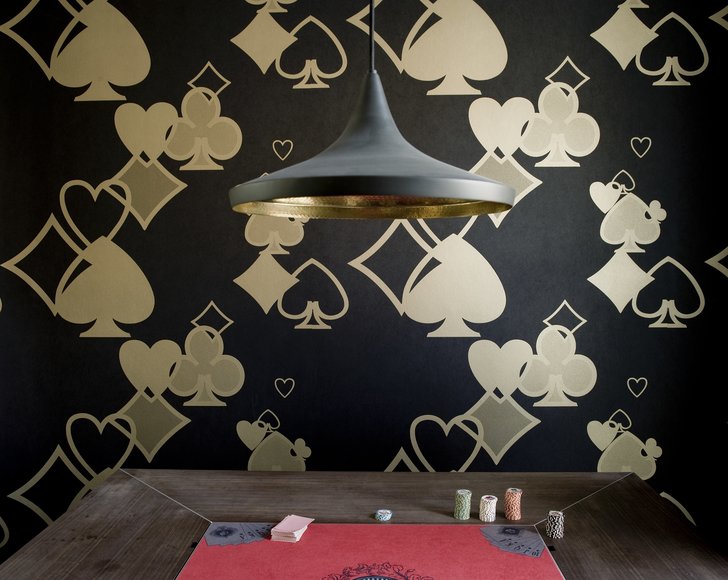 Bespoke wallpaper and card table by ReDesign London
MAKING A HOUSE A HOME
The main difference between an architect and an interior designer is that interior designers design a space from the inside out. Their focus is on getting to know you, your lifestyle and your aesthetic and working out from that what sort of space you (a) want and (b) need. This is what they are interested in and what they are trained to do. Once this is established the architect can draw up the technical plans to fit the space available and meet any planning requirements. 'An interior designer makes a house into a home,' says Fiona. 'By asking clients questions and getting them to do some soul searching about how they intend to live in the space, a designer brings intimacy to the project.'
The relationship between an architect and a designer can be a delicate one but there is space for both parties, says Fiona: 'A good collaborative relationship is the key to a successful outcome. But it's important to ensure that there is no overlap in the roles, otherwise you will end up paying twice.' Often, Fiona says, 'once the architect has finished, the designer steps in and introduces warmth. Ask an architect what colour he would choose and he usually says grey!'
Fiona also warns about the dangers of dealing directly with a builder on smaller projects. It is better to involve a designer from the outset. 'A designer will draw up an elevation, prepare the working drawings, carry out checks, submit it to planning, and then deal with the builder. They will also be able to offer a range of options for things such as sockets, flooring, light fixtures, which a builder won't.'
Whether you use an architect or not, employing an interior designer will ensure the outcome of your project is a true reflection of you, your style and your lifestyle.
Next time: What should I consider when embarking on an extension?