These are unprecedented times for the hospitality industry. Your restaurant/cafe/hotel is in enforced lockdown, and things are tough. But for once you might have the time for planning, which your normally hectic schedule prohibits.

Within day to day operations, hotels, restaurants, cafes and bars all struggle to find the 'right' time to make improvements to their interiors. Taking that time might now might be the perfect way to help future-proof your business. We spoke to Sarah Ellison at design studio Frank + Faber who explained that designing a hospitality space takes a great deal of thought and pre-planning long before any work is carried out. "We believe our role as designer is to tell the story of our client's brand, of their building and of its users, and we invest a lot of time getting to know and understand their needs and desires from an aesthetic and practical perspective before any design work even begins."
"There is always a significant research phase", says Sarah, thinking back to her recent project, the Somerset hotel and restaurant Number One Bruton: "This was such a personal project for our clients and it was hugely important that we really understood their hopes and aspirations from a practical as well as aesthetic perspective. Futhermore the hotel is located in a listed building right on the high street, previously an ironmongery shop and forge (the building has been operating within the community for generations). It was vital to respect and retain as much of the heritage of the building whilst giving it a new lease of life and character which would reflect its new owners. We invested a large amount of time in a research phase really getting to understand our clients and the local area and its community before developing a concept which was authentic, unique and highlighted all the fabulous quirks which both our client and the building had to offer."
While a large refurb might not be at the forefront of your thoughts right now, there might be smaller, inexpensive adjustments or additions you could make to improve the functionality and look & feel of your venue.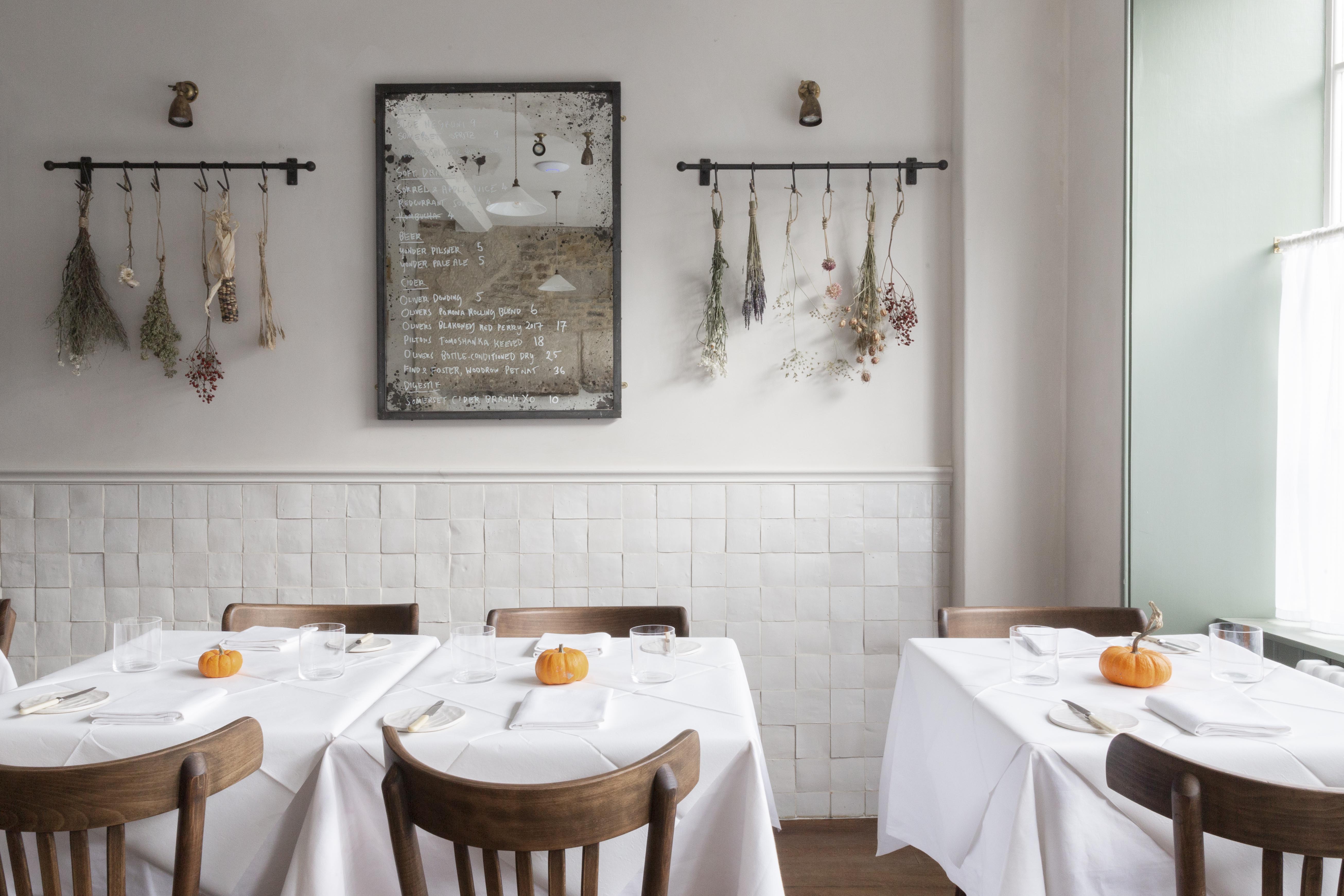 These could include:
new wall colours
updated accessories
a fresh look at the quality of your lighting - is it as flattering as possible?
a new-look menu
introducing features to make it more Instagrammable
a new layout
In terms of layout, consider whether social distancing will become a more permanent fixture in our lives and how best to adjust the layout of your venue to ensure this can be adhered to.
Getting a specialist interior designer on board now will ensure that any design decisions you make are validated.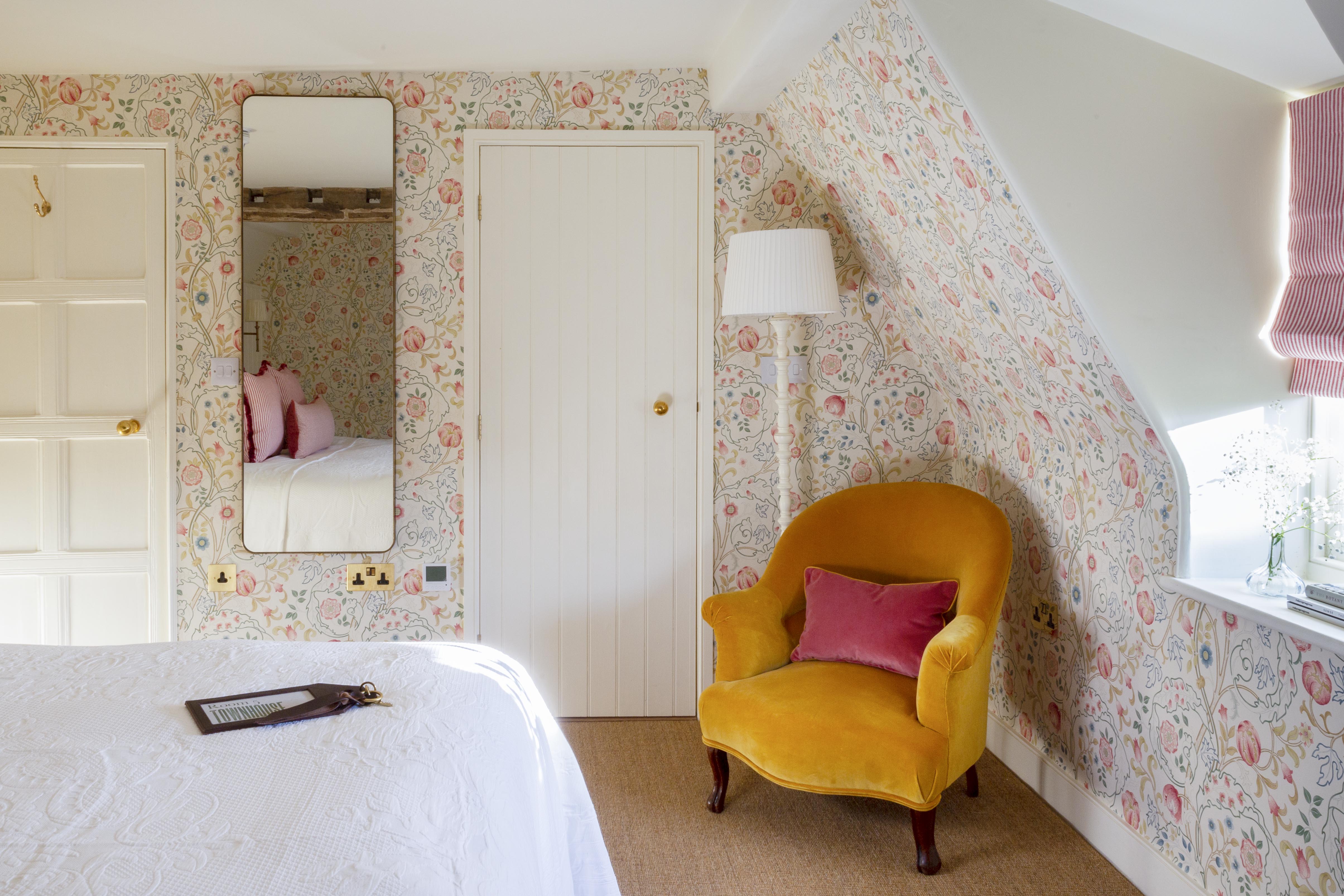 But how can you get started during lockdown?
All the initial design work "can very effectively and efficiently be done remotely." At Frank + Faber, like with many of our design studios, the initial client meeting to discuss the project can be done via video link to brainstorm the project. Topics under consideration would include What are the client's goals? What is currently working for them and what's not? What options have they considered? What is their budget? This is followed up by a design questionnaire which Sarah issues, and can be completed, digitally. It would goes into more detail about your business as well as your style, aspirations, fears and "really helps to get under the skin of what they are looking to achieve."
In place of a site visit, Sarah's clients give her a virtual 'tour' of the space over Zoom or WhatsApp. If a mesured survey is not available, she'll research online to find previous plans or simply use your own measurements taken under her virtual supervision.
After the research phase is complete, the first deliverable by Sarah and her team is an initial "look & feel" which is produced and shared digitally. This provides an overview of the design approach they would be taking and is presented to the client for their feedback. Because Sarah and her clients have already invested time in making sure they are on the same page in relation to not only the aesthetic and functional requirements, but also the business objectives and constraints, once the look and feel is agreed, the design work flows steadily and efficiently, teeing everything up for when lockdown ends.
Take advantage of this unusual period of time and space to get expert advice and inspiration to make sure that your venue is even better when it re-opens. Reach out to Frank + Faber at https://frankandfaber.co.uk/ or get in touch with us to talk through your project and be put in touch with a selection of suitable designers.
All photos: Number One Bruton: https://numberonebruton.com/