The top 10 home accessories in a contemporary style.
Straight in at No. 1: I adore the handmade quality of Astier De Villatte's vases and their 'Dragon vase' adds the perfect humorous touch. Fill with fresh tulips to brighten up a table.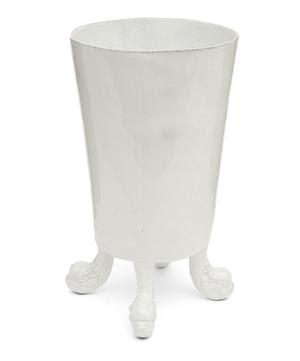 No. 2. Polkra make the most beautiful candles and each scent is divine. I love 'English Garden' which evokes memories of fresh, green lawns, garden parties and afternoon tea.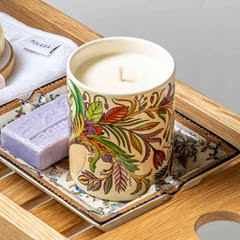 No. 3. Our hand marbled tissue boxes elevate an everyday product to a thing of beauty! Perfect for desks and bedside tables.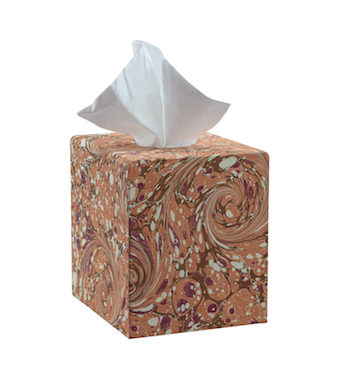 At Number 4: Keep everything organised with these gorgeous woven raffia baskets from the clever people at Wicklewood. Great for keys, dog leads and those bits and bobs that gather near your front door.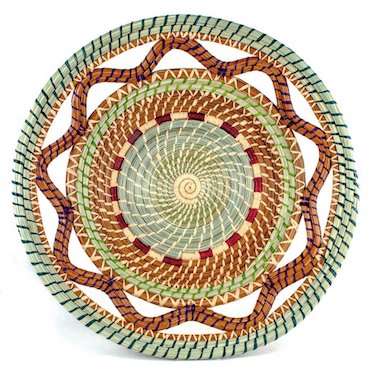 No. 5: Our Madeleine Stools are the perfect choice to pair at the foot of a bed, but are equally well suited as an elegant footstool - we love how this leopard print livens up a space. Available in a range of fabrics.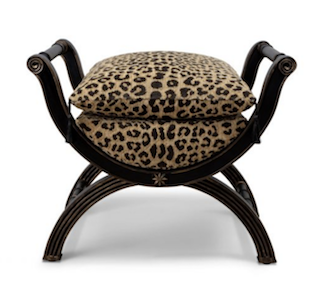 At 6 and 7 are two products by Matilda Goad: her ceramic lamps which Tiffany says "mimic woven basketweave to add a tropical yet considered vibe - we love their glossy bright colours for Spring."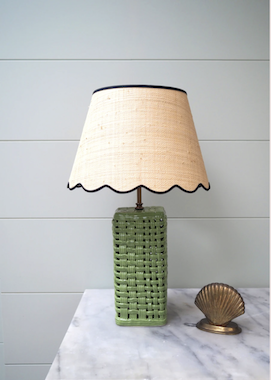 And, with 'eating in' the new 'eating out', Tiffany suggests "make a meal of it (whilst helping the environment), with these gorgeous scalloped linen napkins"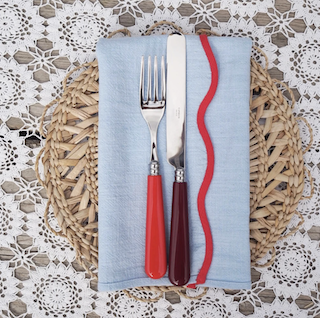 At number 8, "these Antoinette Poisson notebooks will make your to do list a joy - I like to keep one next to my bed to release any thoughts before bedtime!"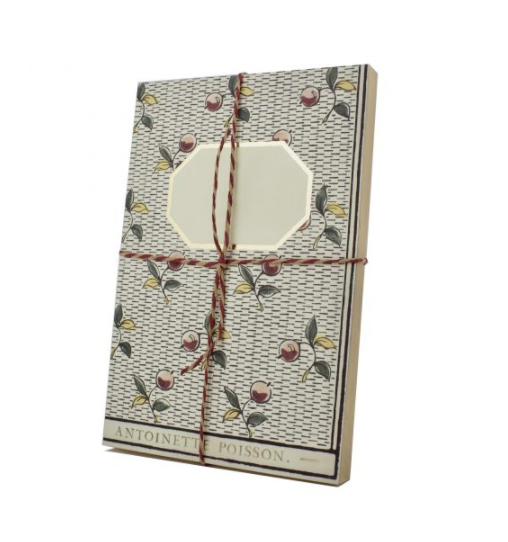 Coming in at 9: Lumitrix is our 'go to' to beautiful photography in a range of sizes - we love 'Girls with the Hats' and have one to keep us company in the Trove office.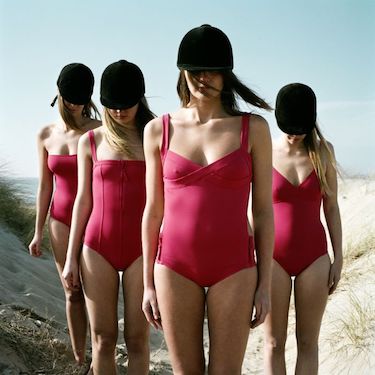 And finally, at Number 10: Our oblong, striped, Moire cushions are the perfect size for bed cushions and the simple stripe works so well in any space.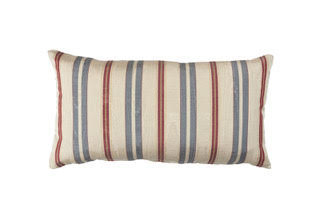 To find out more about Studio Duggan: http://www.studioduggan.com/
To go to Trove: https://thetrove.co.uk/
To find your perfect interior designer: click here!