What exactly is an interior architect and do you need one for your project? We explain...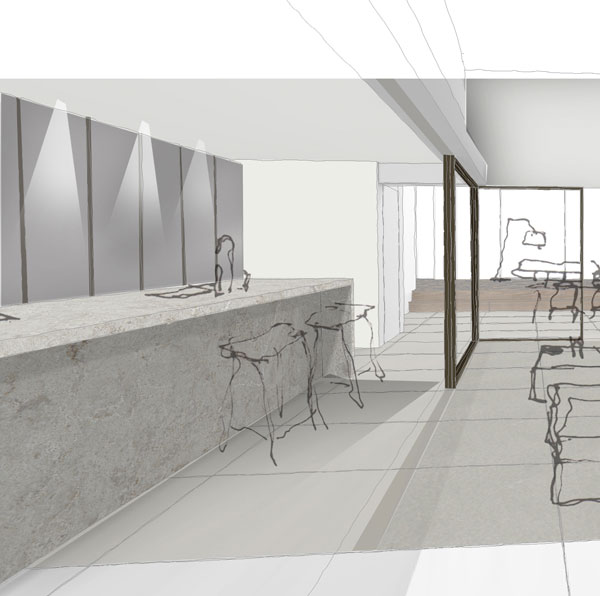 Drawing by Robert London Design
Put simply, interior architects consider and advise on your space from the inside out. They do not deal with changes to the exterior or the footprint but do make significant changes to the interior space.
'Interior architecture is all about understanding buildings, space and the user,' says Robert London. 'Their close involvement, from the early stages of concept and space planning through to the sourcing of furniture and dressing, is crucial. Designs should respond to the client, the architecture, the history and the location.'
Think then, of an interior architect as fulfilling the following roles:
A communicator
The most important relationship on any project is, of course, with the client. An interior architect will take time to know the client and their needs. 'We are helping them create their home, after all,' says Robert. Before reconfiguring an existing space, an interior architect assesses the needs of its occupants by conducting a space-planning exercise. The results of these are communicated via technical drawings, specifications and sketches, which are used in conjunction with the concept. 'Hand sketching designs in front of a client is a wonderful tool to explain and communicate ideas,' says Robert.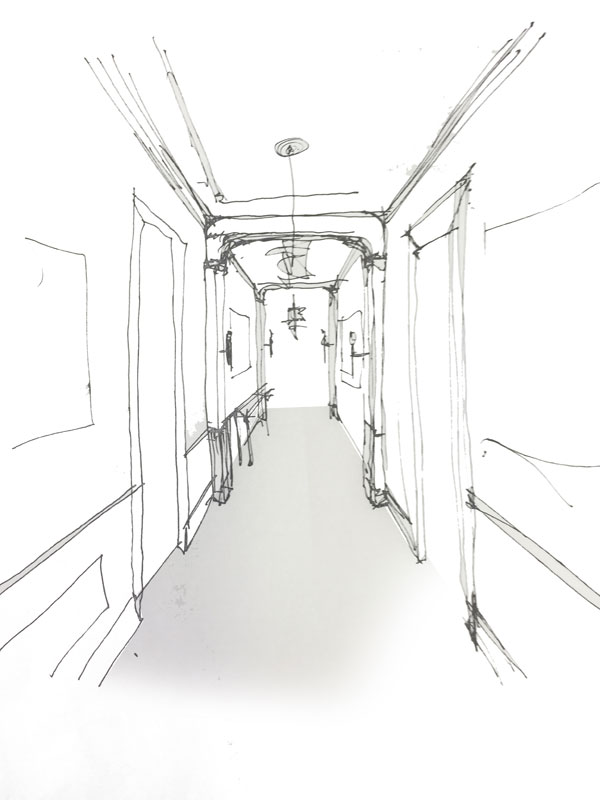 Drawing by Robert London Design
The biggest problems in communication come when an interior architect is called in too late: 'the earlier an interior architect is brought on board the better. We are often approached when the build is in progress and the architect or contractor is crying out for information about lighting, window dressings and positioning of furniture.' Without an interior architect, clients can be forced by the contractor to make an ill-informed decision they may regret later.
A sculptor of interior space
Interior architects see the potential of spaces and will advise clients on how to make the most of them. Working with a structural engineer, these changes might include, for example, which walls to knock through or where to move the bathroom. Architectural details including cornicing, staircases and architraves are also carefully considered, alongside hard finishes such as flooring and lighting and joinery.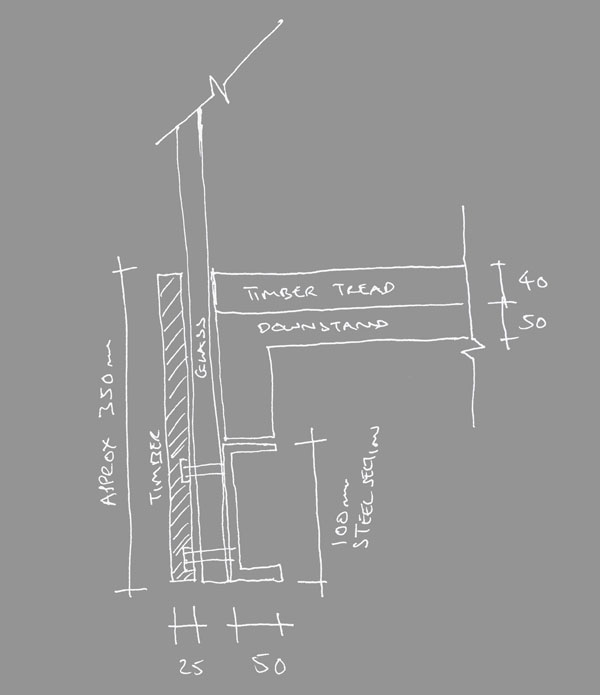 Technical drawing by Robert London Design
'We produce drawing information of all spaces, schedules of fixtures and fittings and furniture, especially for bathrooms and kitchens so that everyone is clear about how the design concept is to be delivered,' says Robert. 'I want to walk into a space and know that it resembles what was originally presented.'
The design also acknowledges the home in terms of its surroundings, whether that's a penthouse in the City or a Georgian house in the Home Counties. 'An interior architect is someone who thinks about the space from the inside out. The design must be sympathetic to its surroundings,' says Robert. 'An inner city apartment might have incredible but limited views between buildings, for example, so it's important to frame them and make them a centrepiece.'
A collaborator
Although an interior architect works alongside an architect, there are times when they come on board first. If an extension is planned, for instance, an interior architect will help the client determine how best to configure the space to suit their client's requirements and lifestyle before handing the design over to the architect. If, on the other hand, the internal reconfiguration does not affect the exterior, only an interior architect (and possibly a structural engineer) is needed.
For any project to succeed it needs a team of people each with a designated role, who work together on the client's behalf. 'The best projects are collaborative. When I create a kitchen, for example, I will work with joiners, AV specialists and ventilation engineers right from the start,' says Robert. 'The ventilation and audio visual equipment detail needs to be consistent with the joinery. Successful interior design schemes work closely with mechanical and electrical services from an early stage to eliminate any unsightly detailing or compromised functionality.'
An interior architect then, has not just one role but several. From the big picture concept to the fine-tuning and detail, they shape spaces into harmonious homes. If you would like to work with one on your project, give us a call at interiordesigners.net and we can discuss it with you.
Next time, we look at one of our projects in detail in the first of a new series of case studies.