We spell out why working with an interior designer is a really good idea.
Do you have an interior project in mind and are thinking about working with an interior designer but need convincing about the benefits? At interiordesigners.net we can talk you through the process and find the right designer for your scheme.
One of these could be Verity Woolf of Woolf Interior Architecture and Design who we have matched with several clients. She explains why she likes working with us: 'Interior Designers' way of working is original because they create a detailed brief and provide a visual mood board from the outset. This helps us to quickly and efficiently identify a client's vibe prior to our first meeting. It is much more precise process than using a verbal brief. That approach puts us leaps ahead.'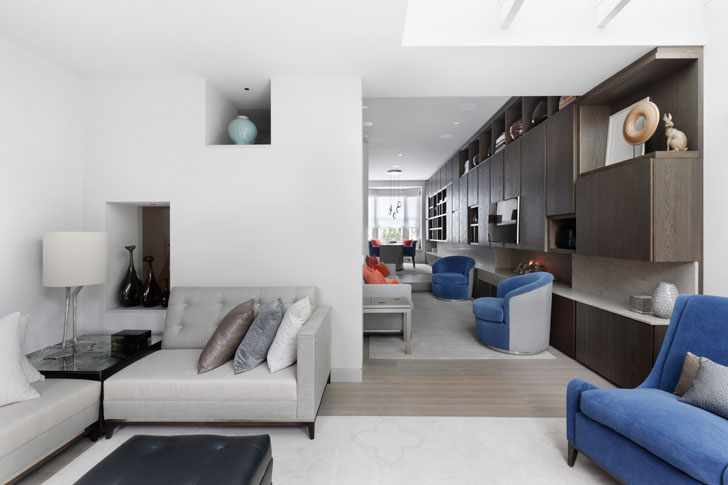 A Victorian terrace townhouse in The Little Boltons, London, designed by Woolf Architecture and Design in collaboration with MWAI architecture
We asked Verity for her ten reasons to employ an interior designer
1. An interior designer handles the cost planning and time management
'A common perception is that employing an interior design is an expensive addition to a project,' says Verity, 'whereas it can save you money.' A designer will price everything and evaluate where it is best to spend your money, without choosing elements that you can't afford. 'We cost all the elements and understand what fits the budget. That way costs aren't as unwieldly as it would be if a client did it themselves. The project co-ordination by a designer also helps diminish the cost.'
2. An interior designer will ensure your money is spent efficiently
Interior designers can quickly negotiate discounts with trade partners: something unavailable to retail individuals. 'Negotiating prices from suppliers can be time consuming, but a good design practice can obtain optimum trade prices speedily,' says Verity. Although different designers offer different ratios, she splits her trade discount 50:50 with her clients. 'In my view, this is the fairest, cleanest and most transparent percentage,' she says. 'Splitting the discount builds trust with clients and incentivises the designer to get the best deal.' It can also have a significant and positive impact on the cost of the project: 'In many cases, our trade discounts are so high, that even after sharing them with the client, the cost of the design fee can be off set against the trade discount, making the fee cost neutral.'
3. An interior designer has good relationships with trade partners
Professional design practices can get good discounts from suppliers because they have considerable purchasing power. 'Unlike an individual retail client, we offer repeat business to suppliers who offer us optimum deals,' says Verity. This applies to all the supplies required for the interior of a house, from fittings and furnishings to furniture. In addition, interior designers have built up up good working relationships with tradespeople whom they can bring onto your project.
4. An interior designer will help you explore new horizons
'A client comes to us with a set of ideas and we expand them,' says Verity. By showing clients new ideas and a broader choice, their horizons grow. 'We tailor the scheme around the client's ideas by adding additional ideas of our own. These are complementary and cohesive with the client's ideas.'
5. An interior designer will interpret your taste
'Clients have their own aesthetic, or style,' says Verity. 'A good designer interprets and develops that. They introduce new ideas the client won't have thought of themselves but that are still in line with their taste. The variety of styles we deal with is what makes our job so interesting. It's what makes designers tick.'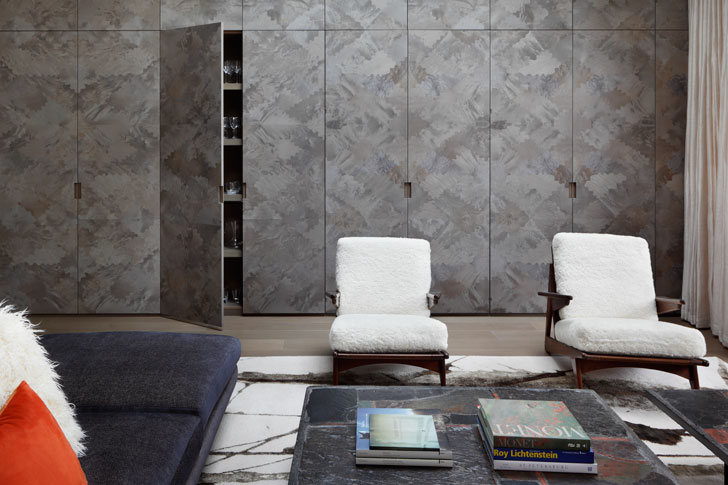 Part of a Chelsea townhouse interior designed by Woolf Architecture and Design
6. An interior designer will reassure you and steer you away from the muddle
A client can easily get into a muddle when trying to plan an interior on their own. It can be an isolating and confusing process and when they ask a number of people for their input, things get even more confusing. 'An interior designer offers guidance and the reassurance that your project will work and be want you want,' says Verity. Their experience and expertise means that they can curate your ideas and blend them into a workable scheme. 'Sometimes this means advising clients to let go of ideas that won't look good in combination, would be too expensive or would not work technically.'
7. An interior designer is a mediator
Most interior projects involve more than one individual and, consequently, more than one opinion. 'There are a lot of different views to consider,' says Verity. 'From those internal voices that say "What will my husband/daughter/friend/partner think?" to those projects where, for example, the husband likes one thing and the wife likes another.' The designer's job is to find a compromise that doesn't jeopardise the project. Designers have the visual understanding of how things work together and can therefore funnel their clients' ideas into an overall scheme that all parties are happy with, before working up detailed designs which reflect this. This process ensures that she gains the confidence of her clients because 'sometimes you just have to say "let's do this because it will be beautiful and you will love it".'
8. An interior designer will achieve your vision
You may know what you want but achieving it is another matter. Without professional help, it is easy for a scheme to go over budget or to fall short of expectations. An interior designer works within an agreed cost structure and manages the budget for you and will get the project over the line. As Verity says: 'Achieving a vision is ultimately about bringing it to completion.'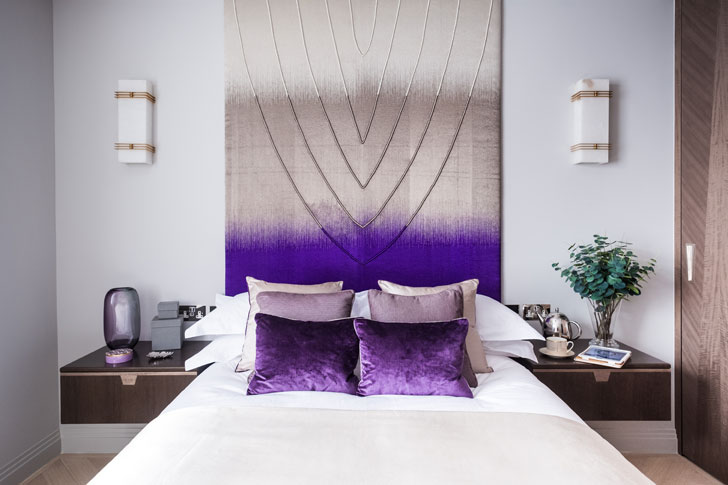 A bedroom in a house in Belgravia designed by Woolf Architecture and Design
9. An interior designer will make your project fun
'If you have a good relationship with a professional designer, the journey can be a lot of fun,' says Verity. 'Hopefully you will find a designer who is intriguing company, creatively inspiring and will explore new horizons with you.' Verity takes many of her clients to shows, exhibitions and design forums to show them what is out there, to observe their reactions and to understand their taste. 'It makes the job more alive and interesting,' she says. 'It is much more human to engage with people as opposed to just sitting in a studio and designing on a computer.'
As every project is different and every client unique, things are never dull. Verity particularly enjoys creating bespoke elements with her clients. 'The clients have a lot of input with one-off designs,' she says. 'Every project we undertake includes a bespoke piece of furniture or joinery which is often inspired by something our clients have shown us.'
She is keen to stress, however, that it is not all fun and games for designers: 'Clients only really see the fun bit,' she says. 'In a professional practice, there is a certain amount of intellectual rigour behind the scenes. The reality is that for designers, a project represents 20% creativity and the rest is about making things work technically, dealing with consultants, understanding costs, procurement and time scales.'
10. An interior designer will be there for you in the future
Once you have established a relationship with a designer by working together on a project, that designer will have a thorough understanding of what you like. This can prove useful for future projects. 'I get to know client's tastes by working with them very closely,' says Verity. 'They often contact me later about another project or to change an element of an existing scheme. They may call up about their teenager who has out grown their bedroom scheme, for example. Because I know their taste and price bracket, we do not have to start from scratch and I can find a solution quickly. It saves time, money and aggravation.'
Other clients may have two or three houses and will bring Verity in to design their country house after she worked with them on their London flat, for example. 'They trust us to deliver and to understand their aesthetic,' she says.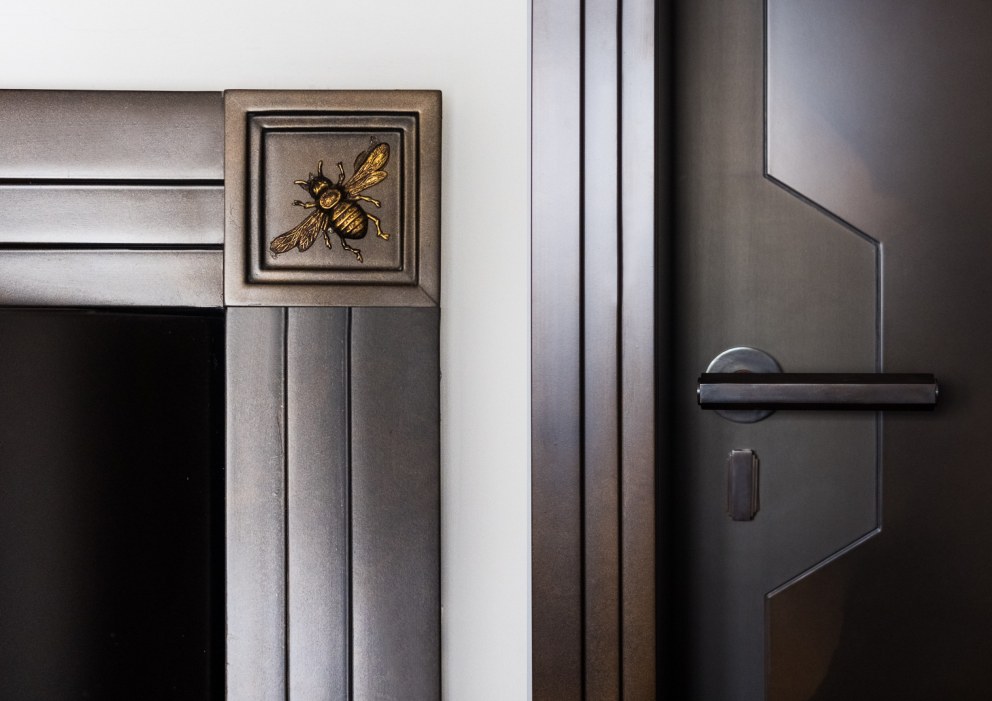 A detail from a West London townhouse designed by Woolf Architecture and Design.
Designing your home, if handled by a professional designer can be cost-effective, horizon-expanding and fun. It is also a process that Verity never takes for granted. 'You're creating someone's home,' she says. 'It is a fairly intimate process and we always feel honoured to be part of it.'
If you have a project and are considering working with an interior designer, please get in touch. We'd be happy to talk through your requirements and introduce you to the designers who would be best.